This Christmas, fans of Firefox OS in Japan has something to rejoice. Japan telecommunication company KDDI is now offering a limited edition transparent Firefox OS-powered smartphone designed by Tokujin Yoshioka, marketed under the firm's "au by KDDI" cellular services arm. The idea behind the clear polycarbonate enclosure is inline with Firefox's ethos of openness and while it does not mean the handset is inviting you to hack the electronics within, it does let geeks admire some of inner components in all its gold-finished glory. Being a geek myself (well, kind of), I am definitely thrilled, but disheartened at the same time, because this is only offered exclusively in Japan through, who else? KDDI, naturally.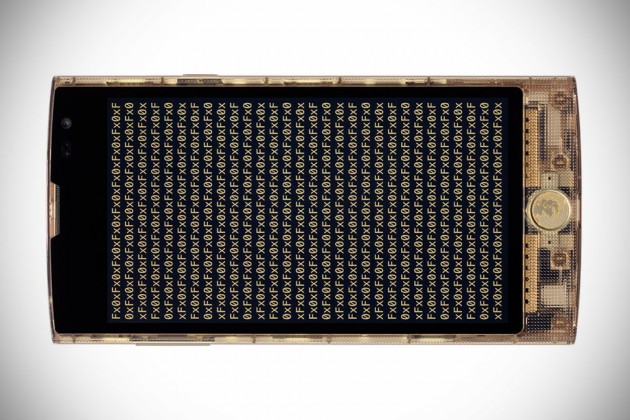 It looks like the handset, called Fx0, is the handiwork of LG, but at this point, most of us couldn't care less who made it. The design took precedent here; it just feel awesome to be able to check out what's under the hood all the time and the Firefox logo on the home button, along with the subtle branding on the battery just sweetened the package further. According to Tokujin Yoshioka, "this (phone) will be a model that symbolizes a new stage for Firefox OS smartphone." Well, we can easily see how so, or else it wouldn't be touted as the first high-end Firefox phone, would it?
Though so, the spec-sheet is not of Android's flagship norm. Expect to find a modest 1.2GHz Qualcomm Snapdragon quad-core chip (as found on the LG G2 mini LTE model), a 4.7″ IPS HD 1,280 x 720 pixels, 1.5GB RAM, 16GB storage supplemented by microSD card slot, a 8MP main shooter, a 2.1MP front-facing camera, a 2,370 mAh battery providing up to 1,010 minutes (over 16 hours) of talk time, and of course, it is equipped with 4G LTE radio. The KDDI Fx0 Firefox Phone by Tokujin Yoshioka is currently on sale in Japan with contract, or if we didn't read wrongly, 49,680 Yen (about US$412) without contract. Keep going for a few more look.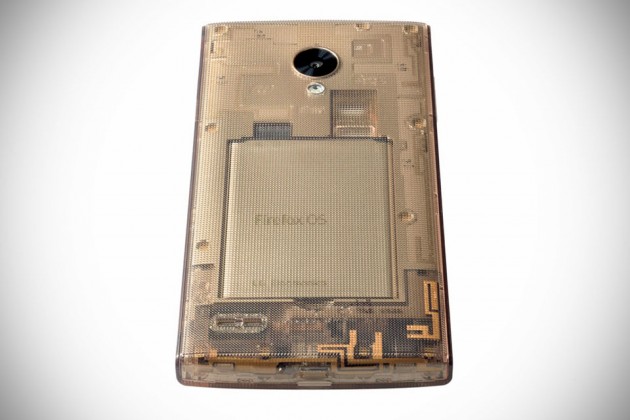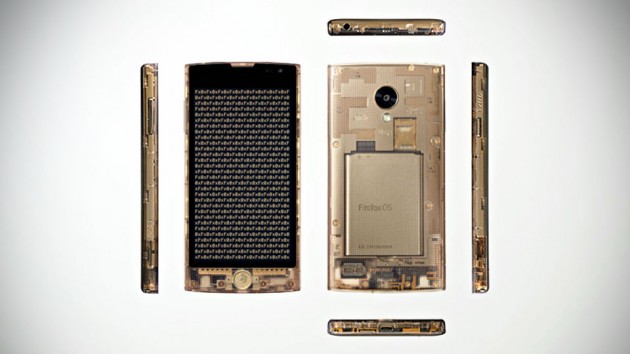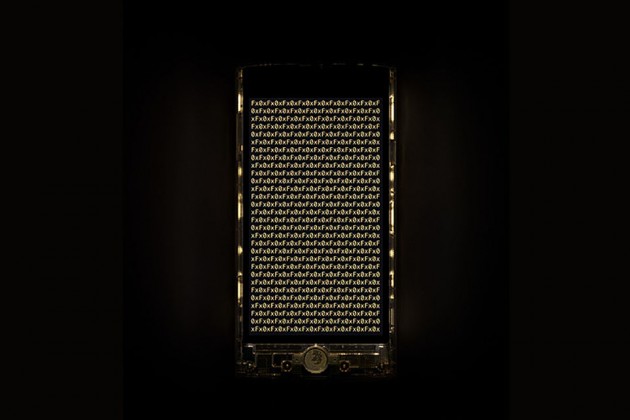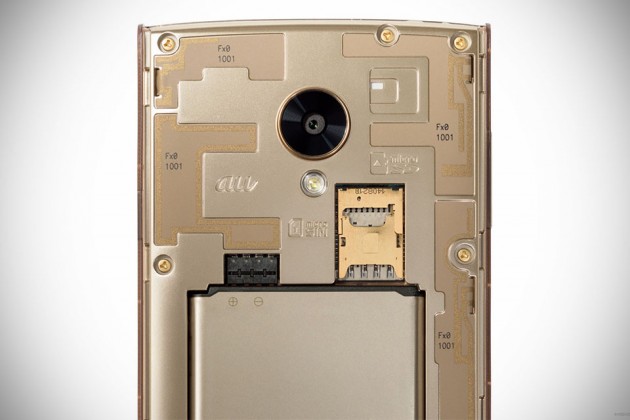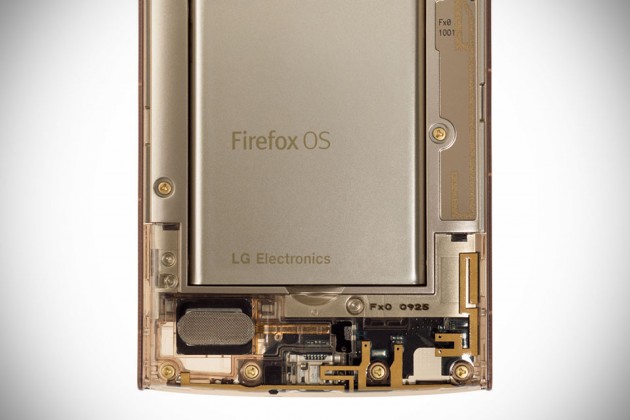 via Spoon & Tamago