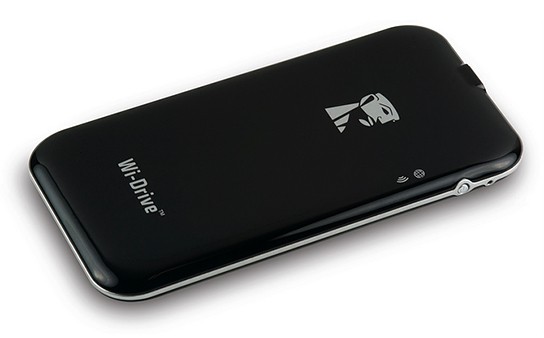 (credit: Kingston) Kingston Wi-Drive | from US$130.00 | www.kingston.com
Kingston forays into wireless hard drives for iOS devices is yet another prove that we need more storage space for our portable devices. last month, Seagate introduced a sleek wireless portable storage for iOS devices, dubbed the GoFlex Satellite and now Kingston has announced their very own. this Kingston pocket-size entrant, simply dubbed the Wi-Drive, has a built-in battery pack and uses flash-based storage to expand your iOS devices' storage.
[ad#Google Adsense-text-468×60]
it is capable of streaming 720p video, music and let user view photos, and share them with up to two other users. each connected users can browse the photos, view the videos or listen to the music at their own pace. of course, in order for Kingston Wi-Drive to work, users will have to install a dedicated app on their iOS devices. check out the Engadget's video after break to learn more. supported devices include iPod Touch Gen 3 and 4, iPhone (3G, 3GS and 4) as well as iPad. you will have a choice between 16GB or 32GB storage capacity for the Wi-Drive.
using the Wi-Drive is a straightforward affair. just plug in the Wi-Drive to your computer via the supplied USB cable, and drag and drop the desired contents to the Wi-Drive. you can even organize the contents into folders if you wish to. thereafter, just head on to the AppStore to download and install the accompanying app, and you are good to go. an Android app is in the works and will be available soon. like the Seagate's item, this is certainly an excellent idea to expand your storage. especially true for iOS devices, where there's no provision of SD slot for expansion.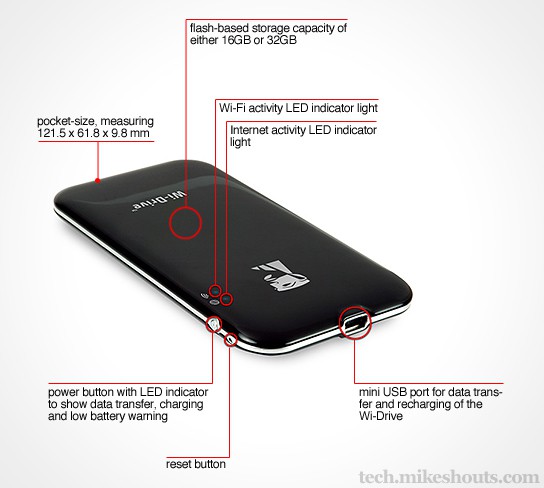 it is worthy to note that Kingston's offering is of significantly lower capacity then that of Seagate's, though pricing is also significantly lower. however, in both products, iOS devices' user still can't drag and drop anything from their devices to the hard drive. we can easily forsee a slew of such product popping up in the market soon. the Kingston Wi-Drive price starts from $130 for the 16GB capacity version and will be available come this August.