up till today, multi-tool seems like a reserved-for-men thing. it has become a norm where no words need to be spoken and little doubt that mostly men will reach out to the shelves for one. but what about pretty lass who wants to fix something too? i mean, you don't expect ladies to be hanging a multi-tool on her on pretty sundress do you? a necklace would be too in your face too, but a hair clip sounds just about right and that's precisely what the Leatherdos Mini Tools Clip has to offer: seven tools in one inconspicuous hair clip.
at its basic level, it helps to hold up the hair and on a more advanced level, this stainless steel hair clip also serves as a flat-head screwdriver with three sizes to choose from for fixing up stuff like tightening the screws on glasses, a wrench that could handle 8mm or 5/16 bolts, a serrated edge for whatever cutting job (watch out for the hair, though), a ruler, and a trolley coin with a varied uses such as peeling of orange. heck, it could even hold up a lighted wick for your lighting needs. just throw in a saucer with some oil and it is a go.
with the Leatherdos Mini Tools Clip, you are essentially putting a toolbox in your hair and as a boon, it is probably the cheapest and smallest multi-tool you can get. you can get it from Animi Causa for just $9.99 a pop. perhaps not cheap as a hair clip, but as a multi-tool, it sure is.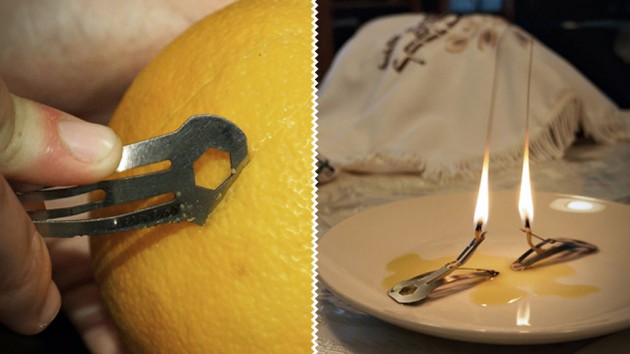 via Gizmodo