we love the idea of home monitors, but loathe the fact that most such cameras can't do without cables. sure, most of them, if not all, are wireless. honestly, most people of today will be offended if they aren't wireless, but are they really wireless? well, sadly, not so. the cameras have to be powered and usually, that means hooking up to the grid and consequently, limiting the placement options and boy, do i hate that. personally, i have a few monitors running and it is always power cable that prevents me from getting to the 'idea spot' of my choosing. however, that is set to change with Blink, a wire-free HD home monitoring and alert system that completely removes the need for any cable by going on battery power – two CR123 batteries to be specific.
the real kicker here is, those batteries are good for a full year before they need to be replaced. but how is it even possible? the magic lies in the processor. instead of going for off-the-shelves processor, Blink uses a custom chip, purpose built for Blink's intents and none of the features that Blink's don't need, which naturally leads to a power efficient camera. technically speaking, it is not entirely outlet-free; there is a sync module that requires to be plugged in. as the product name implies, sync module is necessary to keep all the Blink that you have synced with the system, but one is all you will need and it has no impact on your choice of placement of the individual Blink camera.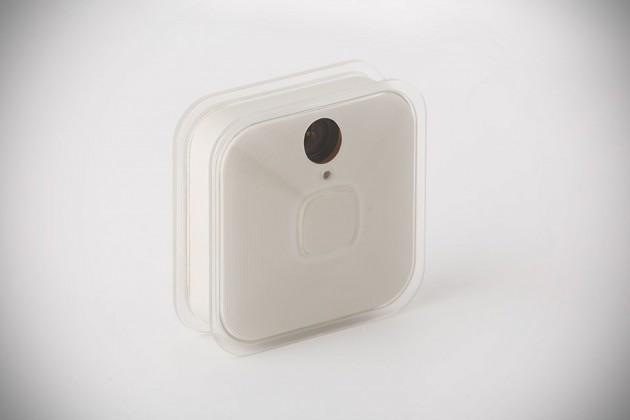 the rest of the package is pretty much the norm for today's home security camera with features like motion sensor, temperature sensor, night vision capability, alert via text, video with audio, and remote live viewing from anywhere in the world as long as you are connected. finally, there is a companion app, available for iOS and Android devices, for customizing the Blink to your need. there's a catch though. there is no onboard storage; instead footages are transmitted over the Internet using SSL encryption and are stored on Blink's servers. so you are kind of putting your privacy in the hands of the people running Blink and then there's the problem with power outages too.
if the power is out, the video will not be pushed to you and worst, since it has no onboard storage, there will be no recording even though the camera is running perfectly fine. Blink is product of Boston-based Immedia Semiconductor and is currently running a crowdfunding campaign on Kickstarter to take Blink into the market. if you like what you see, you can 'pre-order' one for an early bird price of $59 and if that runs out, you will be looking at $69 per unit, which is still affordable by today's home monitors standard. and if all goes well, i.e. the project meets or surpasses its set funding goal, you can expect shipping to commence in May 2015.
submitted via TIP US page.