Fans of LEGO and Star Wars (Star Wars: The Force Awakens, in particular) rejoice cos' LEGO Star Wars: The Force Awakens for PS3 and PS4 is official. Developed by TT Games – the name behind a slew of LEGO movie-themed games – the game will, as expected, features characters and locations pulled from the seventh Star Wars flick and played out in LEGO style. In the spirit of LEGO movie-themed games, you can expect a game plot closely related to the movie, interjected with humor that will have you smiling from ear to ear.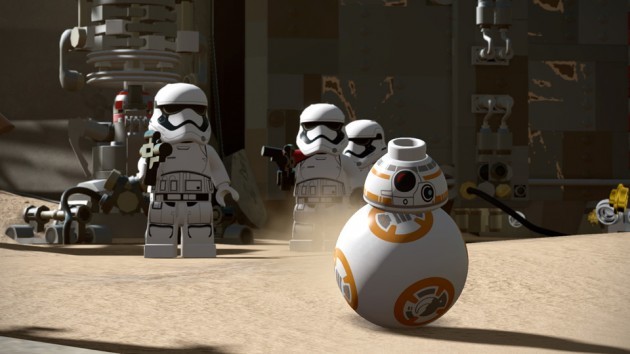 We have always love LEGO and LEGO video games. Personally, I have played a host of them, including Harry Potter: Years 1-4, Batman: The Video Game, Star Wars: The Complete Saga – just to name a few. So, you can bet that I am totally looking forward to see how this latest LEGO Star Wars will play out. Here's the excerpt from the official words:
"As part of this, we're pleased to share that PS4 and PS3 players will have access to exclusive downloadable content in the form of a Droid Character Pack and Phantom Limb Level Pack."
LEGO Star Wars: The Force Awakens for PS4 and PS3 is slated for June 2016 release. More details will roll out in coming months, but honestly, we don't quite need more details. We just want the game to be out. Seriously, LEGO, Star Wars and video game – what could possibly go wrong? If anything, it is a proven formula. In the meantime, you can check out the humor-heavy announcement trailer after the break.