Smartphone has brought about tons of convenience, but there's one thing that bothers us: we still have to carry it. It is a physical object that regardless of how you loathe carrying it around, it still needs to be with us. But what if, just what if, it can be worn when you don't need it? Well, that's exactly what Lenovo Concept CPlus smartphone is about: a wearable smartphone. Little is known about this nifty new smartphone and wearable hybrid for now, but it was showed off at the recent Lenovo TechWorld. The device leverages on flexible screen and components to enable it to shape to the user's wrist and wear it like a bracelet of sort.
And then there's the Folio, a tablet that is also a phone. Now, while the concept of tablet-phone is not new, Folio proposes a less awkward experience when using a tablet as a phone as it is able to fold into half of its original size to go into phone mode and thus making the user looks a whole lot less silly when putting a tablet to his or her ear. The two devices appear to be working prototypes and was showed off by YouTube star Meghan McCarthy during a presentation by Peter Hortensius, Senior Vice President and Chief Technology Officer at the Lenovo TechWorld.
The future of gadgets sure looks promising and exciting, and we can't hardly wait for these technologies to be ready for the real-world use. We may not have flying cars yet, at least technological advancement in gadgets seems to be moving along just fine. Take a look at the demo in the video below. For the impatient, you can skip to 2:51 for the meat we have talked about.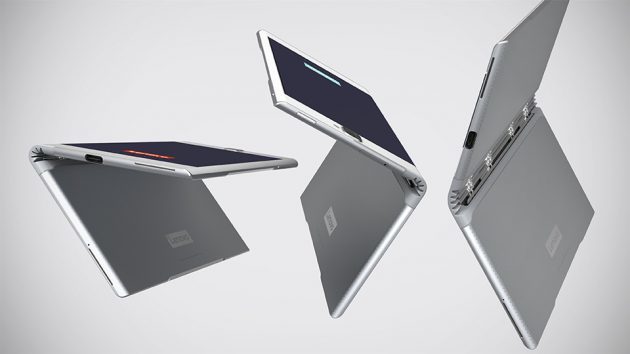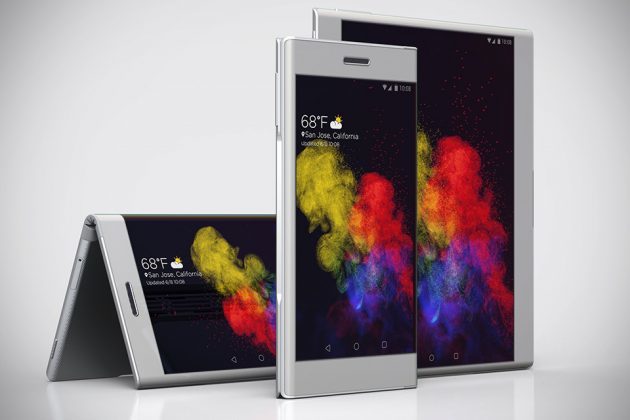 Lenovo via The Awesomer