A smartphone with built-in projector is probably not what consumers fancy. However, if a smartphone that can turn any flat surface into a touchscreen and/or projects a keyboard for easier texting and emailing, then that might just spark some interest. That's exactly what Lenovo is proposing with a technology which it calls Smart Cast. Now, here's the thing: there is no specific phone model yet with this technology. Lenovo is just showing off this technology which could be implemented in the company's future handsets. Anyways, it is an intriguing technology that solves two problems: one, the need for a bigger display without bumping up the device size and two, easier text input, especially for those compulsive typer.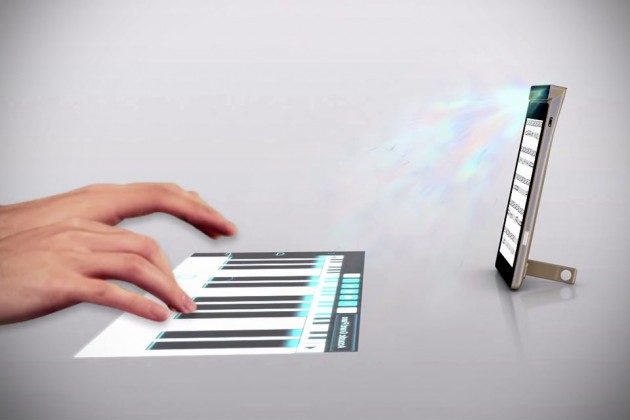 You can call whatever handset equipped with Lenovo's Smart Cast a projector smartphone, but as you have read, it is more than just a projector. Yes. It can project multimedia content on any vertical surface, but it can also cast a virtual keyboard, put a touchscreen on or even Fruit Ninja on your desk. Sure sounds like a dream come true, especially for a person like me who loathe tablet-size device but yet desire for a bigger display for certain time. And did we mention that it will be the world' first focus-free laser projector and the first to outfitted in a smartphone? Switching projection from vertical to "surface mode" is only a twist of the projection cap at the top and there's even a thoughtful kickstand built into the phone to prop up the device.
Already drooling over this technology? Well, unfortunately, it looks like it is still in the concept phase, judging from the CGI demo video, which you can find embedded below.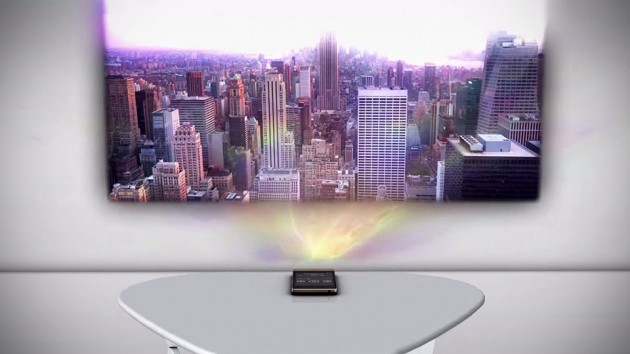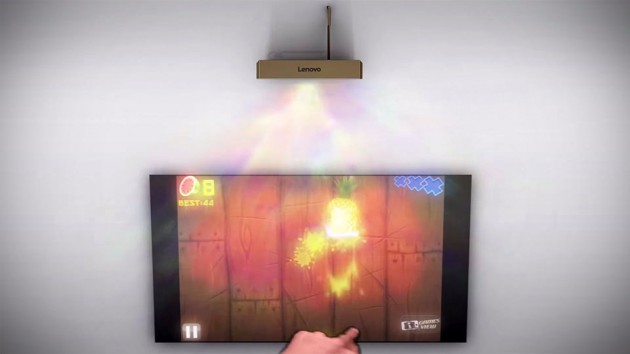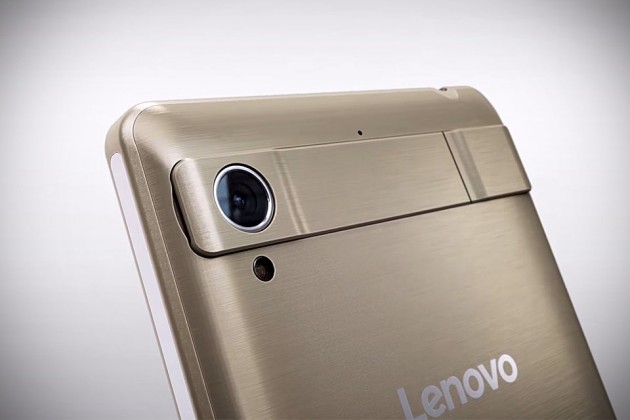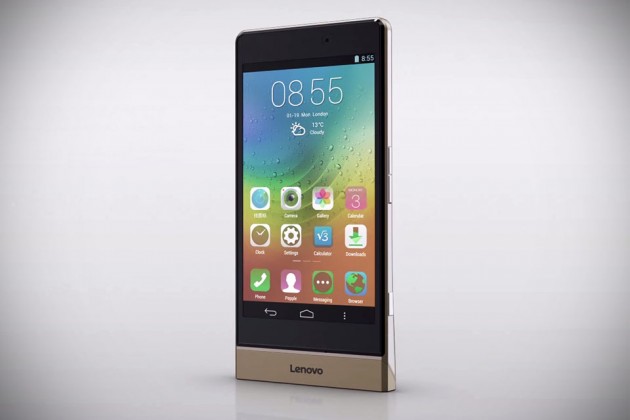 via Engadget