The thing about robot vacuum is, it is not as smart as you think. So, before it gets its long overdue AI to take over your domestic helper, you will need to give it a helping hand, such as pointing out to it where are the places you want it to pay more attention to. Such is what the newly introduced LG HOM-BOT Turbo+ Robot Vacuum Cleaner is capable of. Leveraging on augmented reality, you simply use the camera of your smartphone and tap on the part of the room that requires extra cleaning, and HOM-BOT Turbo+ will proceed as commanded. This feature will come in handy when there's a particular dirt spot created by, say, dirty boots.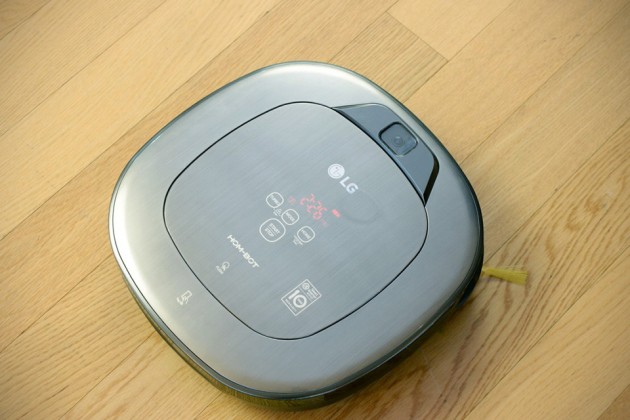 Also onboard is Triple Eye camera that records the surrounding, including the ceiling, to log where it has already cleaned, while Robonavi worked with onboard intelligent software and processors to "make lightning fast directional changes to ensure it will fall off the stairs or bump into anything. HOM-BOT Turbo+ also serves as a home nanny and security guard – thanks to the front camera. The camera can transmits real-time feed to your mobile device, so if you have the sudden urge of getting your home's floor clean while at work, you can remotely control it to do the cleaning.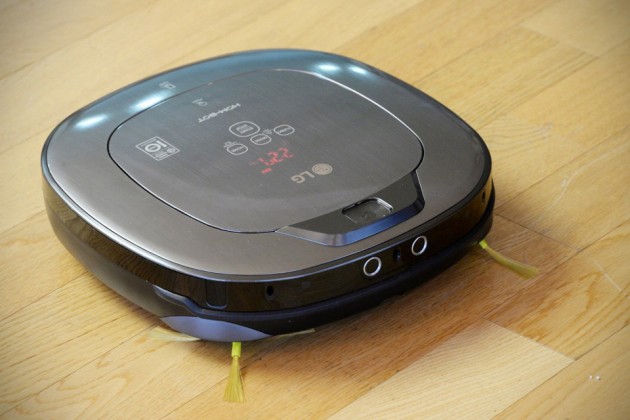 It can setup to detect movement and automatically snaps and send photos to you when intrusion is detected. Though, to be honest, we are not sure if there's ankle pictures would be of any good – unless it happens to position itself right in front of possible entries and capture the image as the perpetrator enters. Then again, it'd be at the mercy of the lighting condition. We don't suppose it has IR capable camera, does it?
No word on its availability at this point, but with home appliances, they are never too far away from realization – unless it is overly ridiculous like a hovering washing machine.