We try to avoid CES every year. Why? Because, a show like this never fail to remind us that we have to work triple hard to own all the delightful gadgets and as you might have guess it, LG is one of the biggest "culprit" that would make us exclaim 'this is why we are broke!' Besides the robot vacuum/security guard, the other South Korean electronic biggie also announced the newest flagship 4K HDR-enabled OLED TVs for 2016 (77/65-inch G6 and 65/55-inch E6), a handsome Internet of Things hub that comes with a built-in speaker (SmartThinQ Hub), and K Series smartphone, which is the newest mass-tier handset set to replace the L Series.
First, we talk TV. The 2016 OLED TV comprises of eight models, boasting "premium technologies" including OLED displays, 4K resolution, high dynamic range (HDR) and Ultra HD Premium seal of recognition issued by UHD Alliance. Key features include Picture-On-Glass design (G6/E6) with ultra-thin 2.57mm OLED panel, translucent glass back ad forward-facing (finally!) sound bar speaker system by Harmon/Kardon (G6/E6), Pixel Dimming technology (you know?The independent pixel switching thing?), 10-bit panel and 10-bit processing power, ColorPrime Pro technology, support for next-gen standard for broadcast and distribution (BT.2020), and latest webOS content management platform. LG G6 and E6 will be hitting the market in March. Prices are yet to be announced.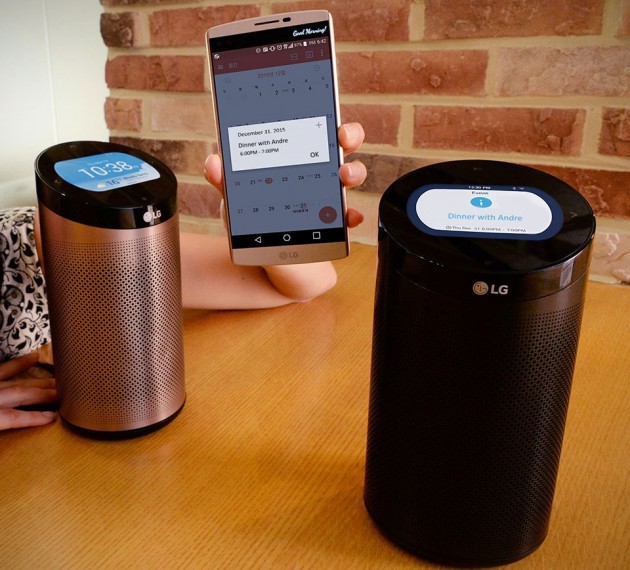 Setting itself apart from the horde of 'Internet of Things' hub, the SmartThinQ Hub is one device that demands to be display in the open. Not only it is pretty gadget, but it also boast a beautiful 3.5-inch color LCD display and works with a smartphone app to enable two-way communication between smart appliances, such as washing machines, refrigerators, overs, robotic vacuum cleaners, air conditioners and smart sensors in your home. SmartThinQ Hub is designed to play well with devices connected via WiFi, Zigbee and Bluetooth. There's even a speaker too, right underneath the control module with the 3.5-inch display.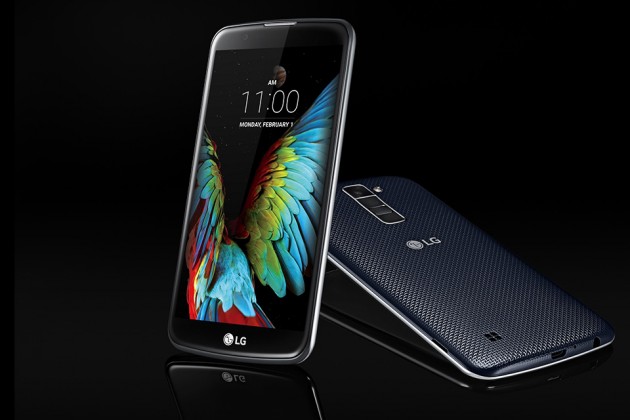 And then there is L Series successor, the K Series smartphone that boasts advanced camera technology and user interface features found on the outfit's premium models. First to head the new K Series are the K10 and K7, both sporting LG's glossy pebble design (essentially, a fancy way of saying 'smooth curvy design'). K Series is powered by quad-core chip or Octacore with 2GB RAM and up to 16GB of storage. K10, the obvious higher-spec device, features LG's new 2.5D Arc Glass, a 13MP rear-facing shooter, a 8MP front-facing item, supports LG's Gesture Shot and Gesture Interval Shot, intricate woven pattern for optimal grip, and packs a 2,300 mAh battery.
The K7, on the other hand, gets a 5.0-inch FWVGA in-cell touch display (or on-cell touch, if its a 3G model) and packs a 8MP main camera and a 5MP front-facing camera, plus a 2,125 mAh battery. K Series is expected to run on LG's UI over Android 5.1 Lollipop.
No words on when the SmartThinQ Hub and the K Series smartphones will be available at this point. But being a true consumer products, you'd be hitting the shelves sooner than some over-the-top concept cars. That's for sure.