Looking for a super lightweight laptop? Well, if you are in the South Korea or some countries in South America, you have a couple of new options coming your way, and that's the LG Ultra PC Laptops. There are two models in this release, a 14Z950 and a 13Z849, which is a 14-inch and a 13.3-inch model, respectively. The spotlight here is on the 14-inch item, however, because it tips the scale at a mere 980g (2.16 lbs), which LG claims as the world's lightest 14-inch laptop. But it is not just feather weight; it is crazy slim too, measuring a scant 13.4mm at its thickest point, beating Apple's MacBook Air by a good 3.6mm and considering Apple's example is a 13-inch machine, we can only say that's quite a feat that LG have pulled off.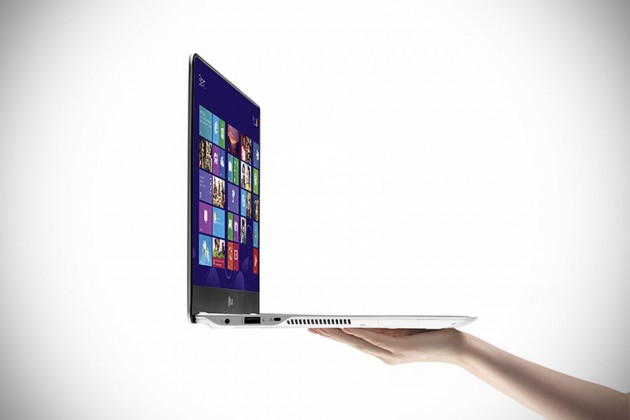 Other worthy mentions of the 14Z950 include a 14-inch Full HD IPS display, 5th-gen Intel Core processor, HiFi Wolfson chip for audio excellency, and a 10.5-hour battery – all wrapped in a premium metal finish with embossed illuminated graphic on the lid. The 13.3-inch model also weighs in at 980g. On a related news, the world's first curved All-In-One desktop PC will also be made available at the same time in "key markets" including South Korea and some South America countries (no specifics were give, unfortunately), but if you are in the South, like Mexico and the likes, do check in with your local electronics stores. The Curved AIO sports a 29-inch UltraWide curved display with 21:9 AR and is powered by the 5th-gen Intel Core processor.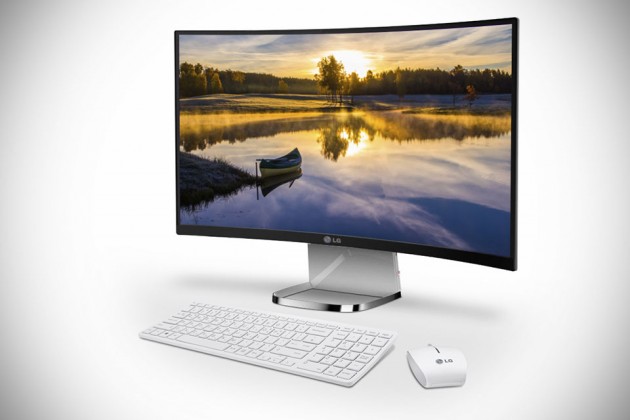 Along with this AIO comes with LG's HomeDrive, which can be utilized to access the AIO when outside of the home using your mobile device. Additionally, the curved AIO also serves as a desktop TV, along you to switch between modes (i.e. PC to TV and vice versa) without rebooting. Exact dates of availability and prices are not provided at the time of this writing.