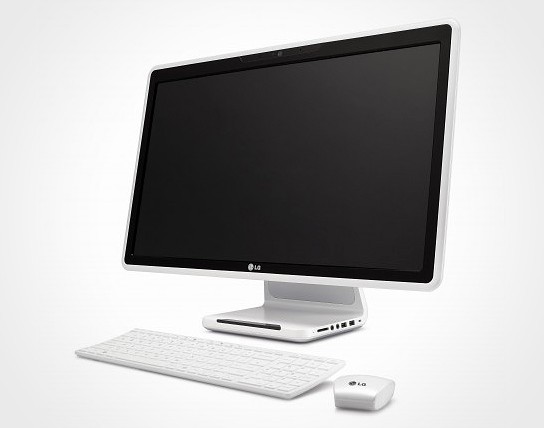 LG V300 All-In-One | US$yba | www.lg.com
in the recent, Computex Taipei, LG unleashed its first all-in-one (AIO) PC which features the innovative Film-type Patterned Retarder (FPR), commonly found in 3D TVs. this is yet another Intel collaboration with PC maker, so we should expect lots more in terms of processor and graphics department which turns out to be true. the V300 comes equipped with Intel's latest processor, Sandy Bridge Core i7, 8GB of RAM, AMD Radeon HD6650M graphics, a 750GB 7200rpm hard drive and BluRay drive. of course, it has a superb display that's completely 3D capable and multitouch enabled.
also, the FPR does not require glasses to sync with an emitter, thus eliminating the need for heavy shutter-type glasses. the V300 will bundled with two pairs of lightweight polarized glasses. other features include full support for Digital Living Network Alliance (DLNA) and Intel's Wireless Display (aka Wi-Di) enabled. on the design aspect, the V300 sports a la-iMac look but with a thicker stand that doubles as the gateway to majority of its connectivity. the LG V300 is slated to launch in Korea this July, followed by Europe, Middle East and Asia. however, no word on the pricing at this point in time.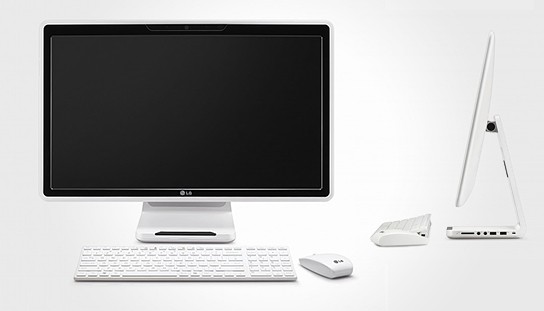 via Akihabara News