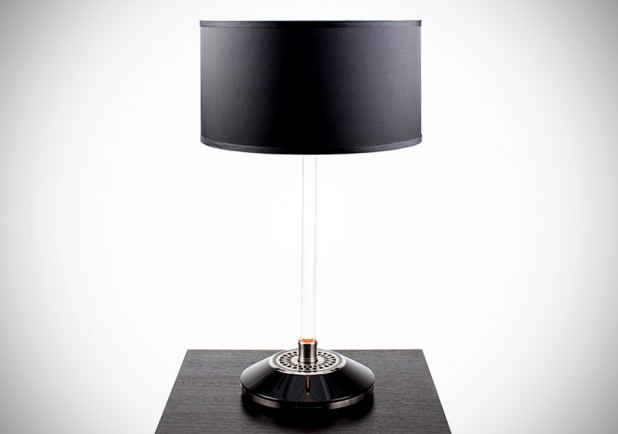 LightDrive Table Lamp | from US$450.00 | www.radastdesign.com
design and technology don't always see eye-to-eye. however, the LightDrive Table Lamp begs to differ. beyond its sleek contemporary aesthetic lies a technology that will revolutionize how we light up. at the heart of the LightDrive is high-powered CREED XLamp series LED modules that gives a warm 2,700K color temperature, channelled through Radast's specially engineered Total Internal Reflection (TIR) channel that directs the light to the top of lamp where it is softly diffused. now, we all know that LEDs run pretty hot which usually kills its rated lifespan but not with this particular carefully thought out design: instead of unsightly and cumbersome heat sinks, Radast employs cleverly designed aluminum heat sink, hidden away from view, coupled with innovative cooling channels located at its elegant base. what we dig most about this design is, while the light source is being directed primary to the top where it is being diffused, it leaves a trail of light that lights up its acrylic TIR channel which adds style and character to the overall lamp design.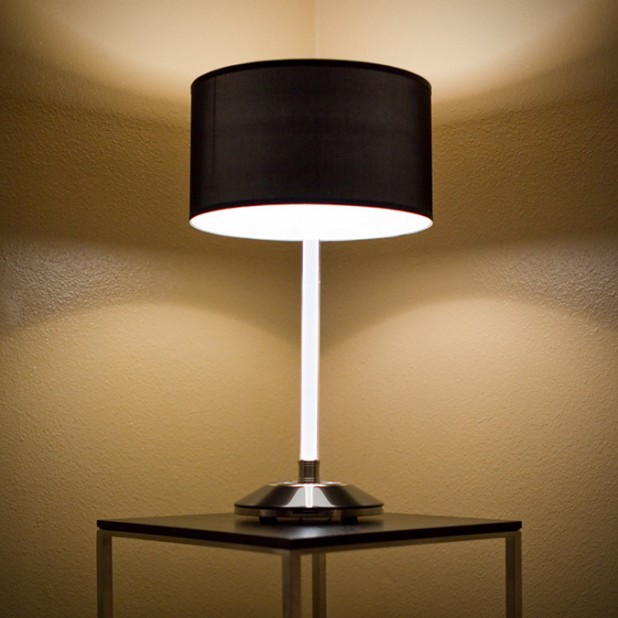 the LightDrive Table Lamp is currently on Kickstarter, asking for the masses' support to help get the lamp to see the light of production. the asking price of $450 and up may sounds a little over for a table lamp but consider the technology that Radast is putting into it and the spare-no-expense materials such as aircraft-grade aluminum, brushed and polish nickel et cetera that is going into it, we say it is probably a fair deal. not a bargain by any means but a fair deal for a technologically advanced lighting system that's also aesthetically pleasing at the same time. check out the pledge video after the break.