until now, instant photography and lo-fi photography remains as two largely separate worlds, but with Lomography's latest venture, The Lomo'Instant Camera, it merges the two, offering you the instant gratification with doses of lo-fi photography that Lomography has carved a name for itself. expect to add color filters, take brilliant multiple exposures and long exposures, add Fisheye effects and more, and seeing your work of art appear almost instantly on standard Fujifilm Instax mini film. the camera comes with a built-in wide angle lens boosting 0.4m closest focusing distance, but there are also Fisheye and Portrait lens attachment to further expand your creativity. it has a built-in flash, allowing for auto-flash, as well as manual shooting modes with flash or without flash.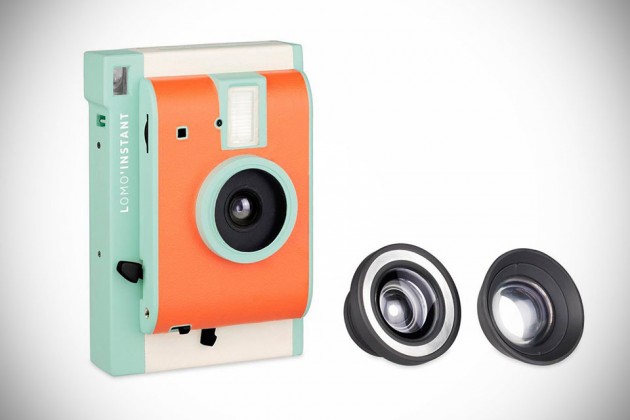 the coolest part is perhaps inheriting the analog camera's multiple exposures that let you combine multiple shots in one frame for some artsy fartsy instant photography. there is also the infinite long exposures mode for low light photography or creating light painting, while physical color gels let you transform your photos with color. finally, the camera comes standard with tripod mount for use with tripod, bipod or monopod and also sports a cable release thread too. the Lomo'Instant Camera is perhaps the next logical step for the Austria outfit following products that turns regular Lomography BELAIR X 6-12 and Diana+ into instant cameras and is the perfect camera for those who longed for lo-fi style photography, but can't stand the painful anticipation of films to be developed.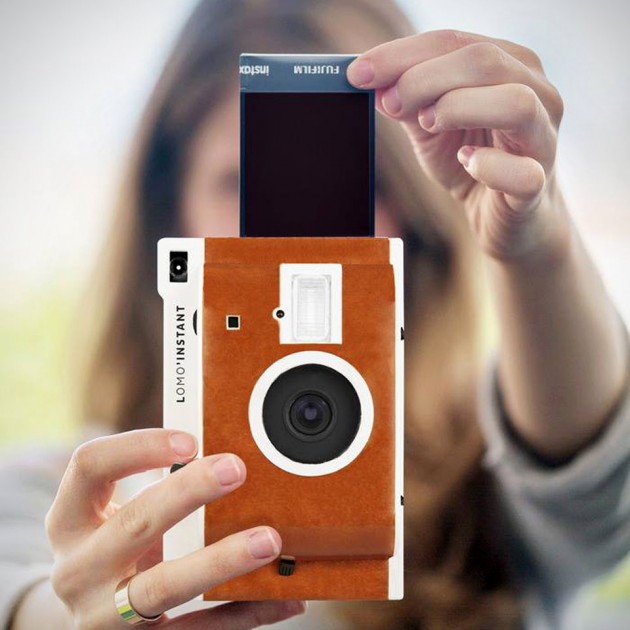 having seen two successful Kickstarter campaigns, Lomography has once again turn to crowdfunding means to get the camera off the ground. not surprisingly, the campaign has quickly surge past its funding goal and at the time of this writing, it has garnered well over 2,000 backers with a pledge totaling over $270K. you can pre-order yours now for as low as $79 and expect to see this baby sometime in November 2014. keep going for a pitch video to learn more.