no two person are born with the same physical size, which means apparels are never one-size-fits all and going on tailor made route seems like a logical move if you want something actually fits your body. the only problem is, bespoke custom apparels for men are usually reserved for the elite few, but Singapore-based label, Marcella, wants to change that. launched back in 2011, Marcella has since expanded into four continents, offering affordable custom essentials with a hassle-free experience. it is now bringing the same experience to the U.S. market with the outfit's first-ever retail location in New York. the retail store, located at 28 Grand Street in Soho, is open for business seven days a week. so what makes Marcella different from its competitors, you asked?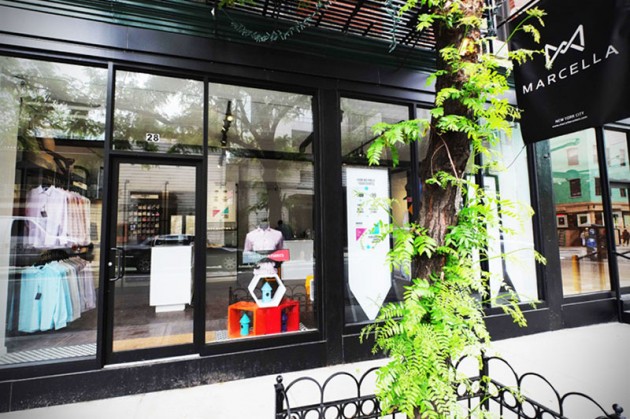 on a skeptical note, you might dismiss Marcella as just another label, but in actual fact, it is an innovative label that uses advanced technology to achieve product consistency and efficiency. it uses exclusive technology to develop one-of-a-kind algorithms to draft shirt patterns, which eliminates the need for human drafters and thus, resulting in a whole new standard of bespoke product: one that is consistent and also efficient. but rest assure that your custom garments will not be handled by some shady, third party manufacturer; Marcella has its own custom apparel factory that will take care of them, guaranteeing consistency in quality, timely delivery and most importantly, cuts out third-party cost and passing down this saving to you.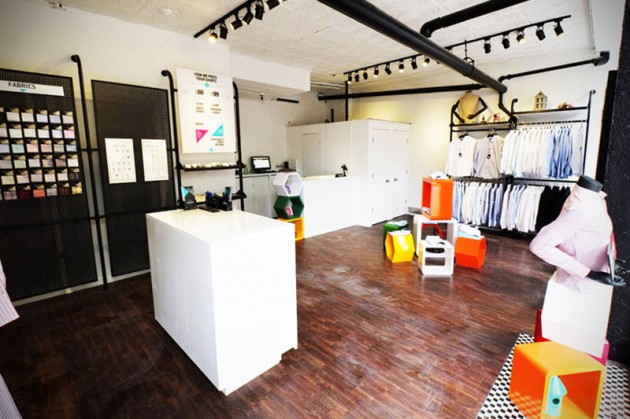 the patterns are automatically generated and mapped onto the fabrics, and then laser cut to precision, which is another move Marcella took to ensure accuracy. after which, your custom garments are put together in the traditional way and put through a stringent 28-step inspection before shipping out to you. all these culminates into affordability, which enables Marcella to offer custom polo shirts from as low as $49, custom shirts starting at $69, and custom suits from $449. you can choose to hit up any Marcella's retail stores in Singapore or its flagship store in New York, or hit up Marcella's fully integrated e-commerce website to order your very own custom apparels. the web shop stores your fit profiles with your order and sizing information, so you can use them for future orders, thereby ensuring the same fit with every order, well, that's assuming you haven't change in size.
once ordered, you will be able to track each order and 'see' the progress in real from the start to completion. and oh, remember the hassle-free policy? well, Marcella wants you to make no appointment; just walk right into the store and be done with all the necessary measurements and customization details in 15 minutes or less, and all that is left to do is to wait for your custom order to arrive. if you are up for custom men's wear with affordability in mind, you might want to give Marcella a thought.