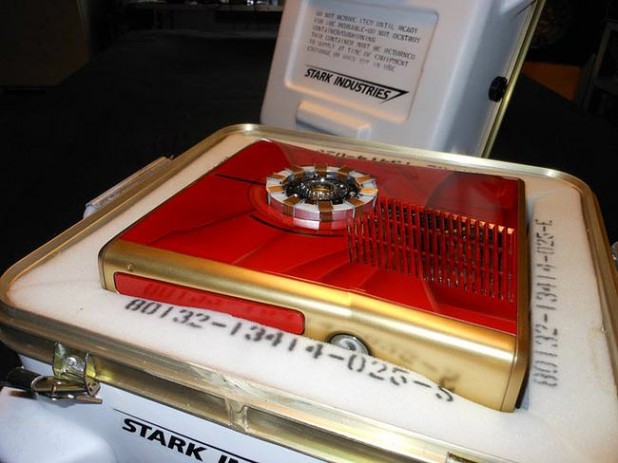 most of us loves a good mod, regardless if the mod is for automobiles, PC or whatever. naturally, we are excited to stumbled upon this Iron Man Xbox 360 Slim mod created by Mark Bongo from Major League Mods. no, this mod is not of Iron Man's head or chest but simply a Xbox 360 slim with an Iron Man's Arc Reactor stuck to it plus a gorgeous shiny gold-red paint job, courtesy of Nub Grafix of the American Chopper fame. even the controller is given the matching gold-red treatment.
[ad#Google Adsense-text-468×60]
the Arc Reactor in this instant micmic the ring of light of the original Xbox 360 and Mark's creation comes complete with a custom built military case labelled 'Stark Industries' for the added realism. well, what can i say? it is yet another super cool mod that we can only dream of. if Tony Stark ever had a Xbox 360 console, this is probably what it will look like. more images after the break.
via Geeky Gadgets