Not everyone is lucky enough to have access to seasides with crashing waves and not everyone who is lucky enough to own a boat stays near the sea where there are bountiful of waves to get your surfing fix. But you don't need to resign to fate if calm water is the only waterbody you have access too, because MasterCraft X23 Wave Making Boat is here to make waves for you, literally, so you can surf like you would in the open waters.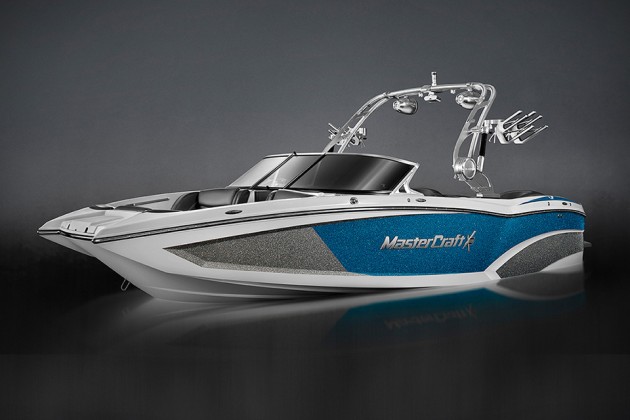 Powered by a V8 Ilmor motor, this vector drive hull watercraft features a 3,000 pounds of ballast that works alongside an exclusive Gen 2 Surf System to churn out long, customized surf waves for you and 14 others to enjoy wake boarding and wake surfing. This sleek purpose designed 23-footer boasts a myriad of storage, including an igloo cooler, neatly hidden away under the numerous punctured-resistant vinyl seating strategically laid out around the boat. And there's even a convenient sundeck too, complete with rear-facing seating with adjustable headrest and a fiberglass swim platform.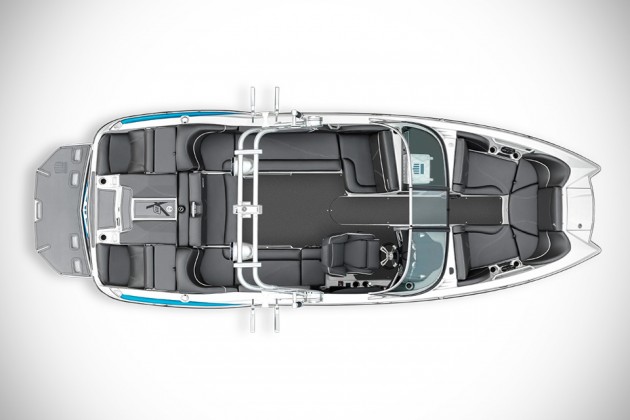 The boat is further customizable with a host of options, including infinite color options, touchscreen-enabled wave tuner, heated seats, bungee board racks, wraparound windshield, speaker system, transom saver and Sirius satellite radio kit – just to name a few.
Want one? Well, you got to have a rather full bank account to be even thinking about it, cos' a stock unit will make you a good $135,000 poorer. So yes, it is many times more expensive than a basic car, but surely your car can't swim, much less make waves, does it? It's one of life's many frivolous objects, but damn, the boat does look pretty awesome, especially when dressed in the stock Canadian blue flake colorway. Keep going to catch X23 in action.