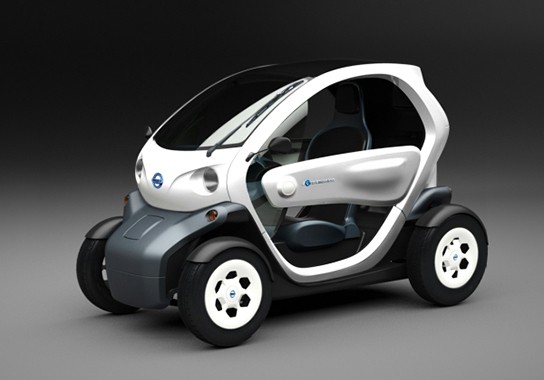 Nissan 2-seater Electric Concept Car | US$NA (Concept) | www.nissan.co.jp
this Nissan personal transport, dubbed "Nissan New Mobility Concept", is a small-size electric concept suitable for short commute which is easy to operate and park. think it as having a mobility of a motorbike but with higher level of safety and zero emission i.e. keeping those ply-card waving tree-huggers away from you.
[ad#Google Adsense-text-468×60]
an unknown capacity lithium-ion rechargeable battery holds the juice with a reported range of 100km with a maximum power output of 15KW and 70Nm of torque. 15KW may sounds like nothing much but as a simple commute, it should be more than sufficient. this concept vehicle weighs in at just 420kg and capable of reaching a top speed of 75km/h. well, speed-demons need not apply.
this is more than just another electric concept vehicle as Nissan has more 'plans' for this cute 2-seater. some plans for this concept include connecting to public transportation facilities by using of information technologies, using the vehicle for commuting in the morning and as a company car during other time in the day (known as 2-Mode EV Car Sharing) and as a sightseeing vehicle for urban areas.
unfortunately, this car is currently not in compliance with the Japan's traffic laws, hence there are much tweaking in order make this concept a reality.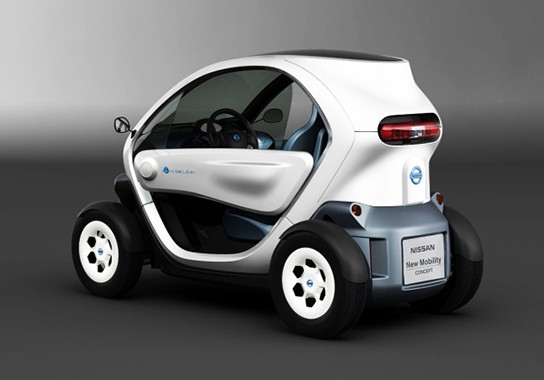 (photo source: techon.nikkeibp.co.jp)
via TechOn