Headphones are the obvious choice for those with active lifestyle, but they are not without dangers. Headphones cut you off from the surrounding, reducing your awareness to things like traffic and people and it could hurt your hearing in long run. And then, there's the portable speaker, which saves you from the aforementioned, but it'd be too far away for comfort listening. Somewhere in between those two extremes is the Music Wrap. Touted as the "personal sound space on-the-go," it is part portable speaker, part headphones; except that it won't have to shut your ears for the sake of music and neither will it be too far for you to listen to your favorite tunes.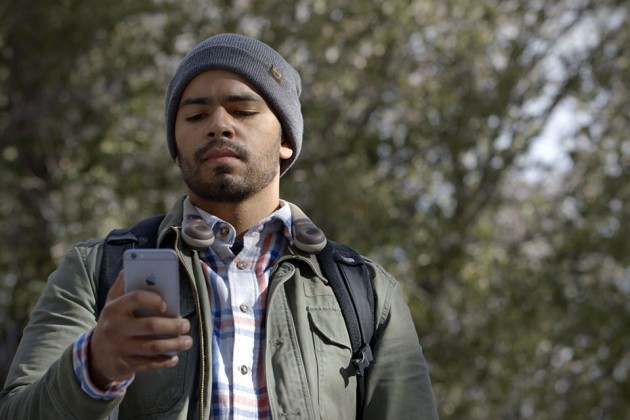 Music Wrap features two 1.1" speakers linked by a soft, flexible band that lets you hang over your neck with the speakers facing upward. In this way, the sound will be close to your sound holes so you actually get to listen to the music comfortably or answer calls without having to scream like a mad man, and doing so without cutting out the surrounding noises which could be important. In addition, the flexible band provides the ability to allow the speaker to be secured to almost anywhere, be it your backpack, the handlebar of your bicycle or whatnot.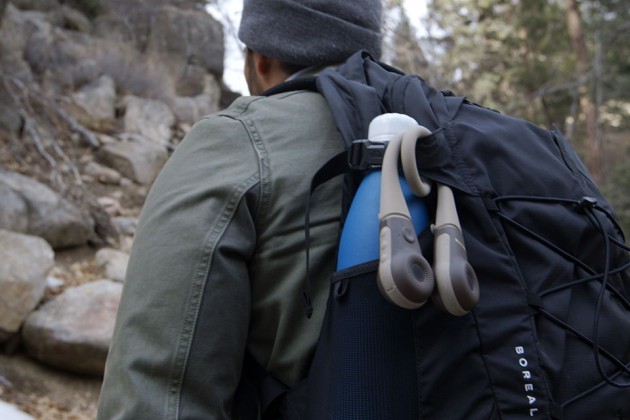 Other highlights include IPX5 rated construction that keeps water and dust at bay, Bluetooth 4.0 technology for wireless audio streaming from a variety of Bluetooth-enabled sources, built-in microphone and one-touch answering function for taking calls, a 545 mAh rechargeable battery that offers up to 8 hours of play back or 10 hours standby time, physical volume control buttons and multiLED function indicator that lets you in on the speaker's status.
Available in Sleek Gray, Electric Green, and Tan-Mocha Brown, Music Wrap can be yours for an early bird backer price of just 35 bucks. As with any crowdfunding products, the fate of Music Wrap depends on funding status within the campaign duration and if all goes as planned, you may be seeing it at your doorstep as soon as July 2016.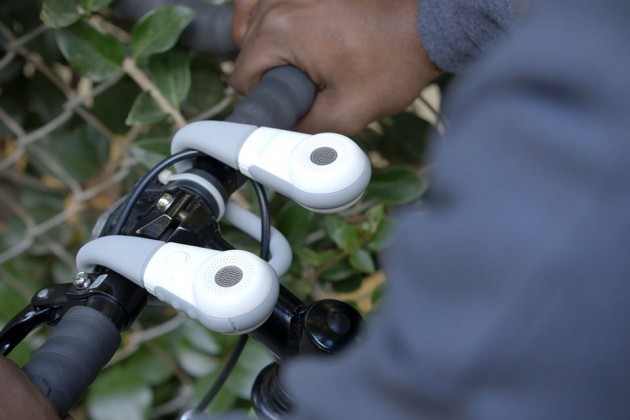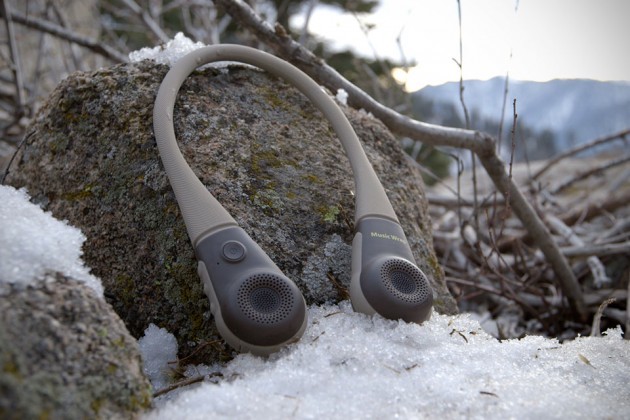 submitted via TIP US page.