talked about alternative fuel, who would have thought salt water could be one of them? first unveiled at the 2014 Geneva Motor Show back in March by Liechtenstein-based NanoFLOWCELL, the Quant e-Sportlimousine has reached another milestone with the recent approval by TÜV Süd for use on public roads in Germany and Europe. the four-seater exotic electric car is fueled by a fuel cell technology that's based around the redox flow-cell systems. this system, which is a tried and tested technology, is said to have the ability to store and release electrical energy at very high energy densities, thus enabling the Quant e-sportlimousine to deliver an astounding driving range of up to 600 km (372 miles).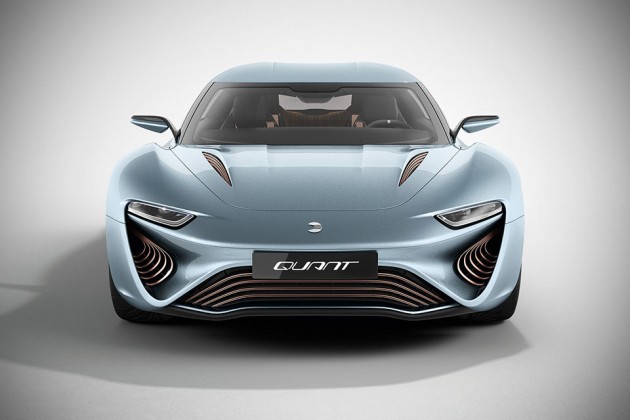 unlike traditional fuel cell technology which uses water, NanoFLOWCELL uses metallic salt in aqueous solution as its electrolytic fluid in the flow cells as part of its super storage solution. powered by four 170kW electric motors, one on each wheel, the Quant e-Sportlimousine packs 912 horsepower and a mind-bending 2,900 Nm or about 2,138 lb-ft per wheel (!). these numbers enable the two-door gull wing limo to rocket from rest to 100 km/h (62 mph) in a scant 2.8 seconds and on its way to a top speed of over 350 km/h (about 217+ mph). naturally, with such high-power drivetrain, torque vectoring is standard issue to ensure optimal drive torque distribution. the 5.25 meters long vehicle has a carbon fiber monocoque construction with an exterior styling that is set to win hearts.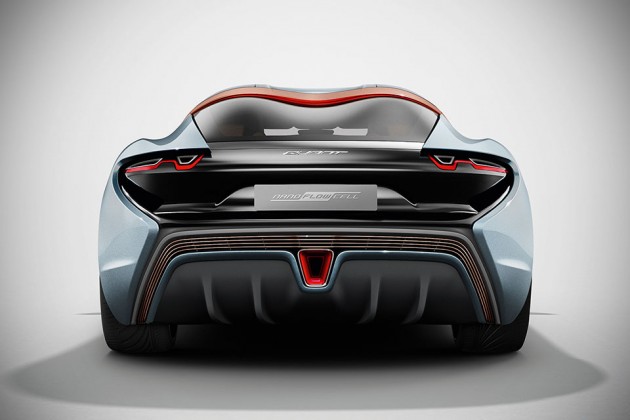 the long, harmonious lines, coupled with a flowing roof line that runs from the steeply raked windscreen to the sculpted rear end, gives it a strong coupe flair with a tint of shooting brake to it, while its massive 22-inch wheels further accentuate its sporty styling. upon opening the unusually long gull wing door, it reveals a 2+2 seating arrangement in a jet aircraft cockpit styling that continues with harmonious flowing theme. the NanoFLOWCELL Quant e-Sportlimousine is sure a drool-worthy ride as far as design is concerned and the promised of clean energy without sacrificing performance is certainly something many motoring enthusiasts like us have been longing for, but whether these promises can be delivered and delivered at a cost where it can have a real positive impact on the environment remains to be seen.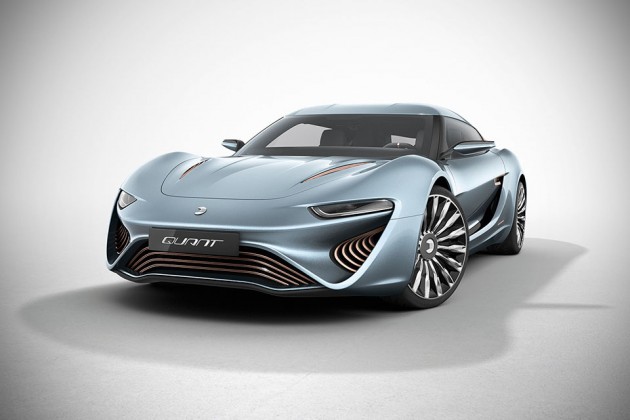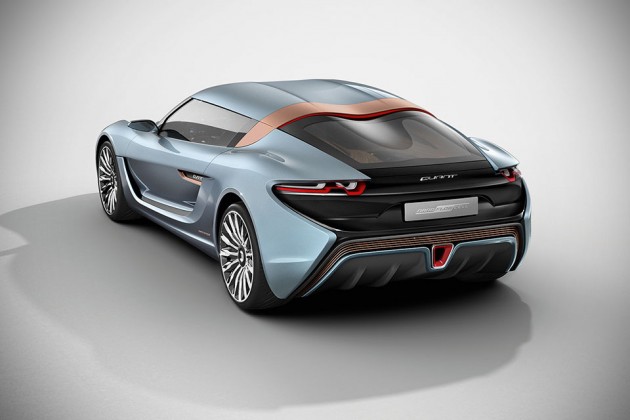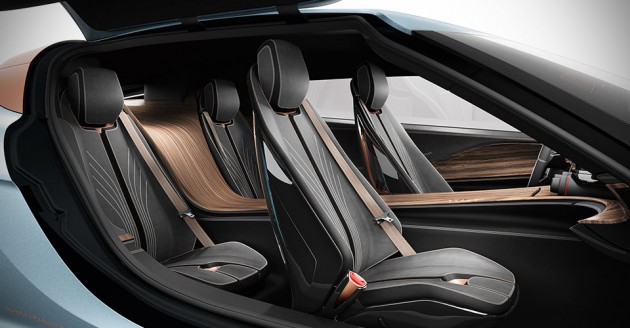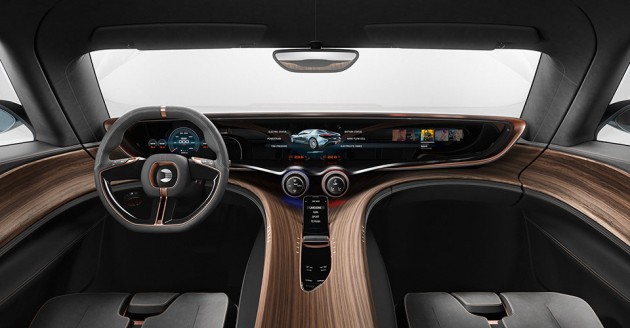 NanoFLOWCELL via 95octane