The idea of consolidating remotes to come under one universal remote is not new. Throughout the years, we have seen many of them pouring into the market, including using your smartphone for this purpose. We tried a few ourselves, including Logitech's earlier Harmony remotes and a couple of app-based solutions. The fact we have given up since pretty much tells how effective those things are. However, there is a new kid on the block called NEEO that aims to solve the first world problem of too many remotes once and for all, along with the promised of minimal hassle in setting up. So what makes NEEO so special? For a start, it will allow you to control virtually everything, even newer Internet of Things gadgets and home automation system, from an easy to use, minimalist remote, as well as a NEEO app on your smartphone.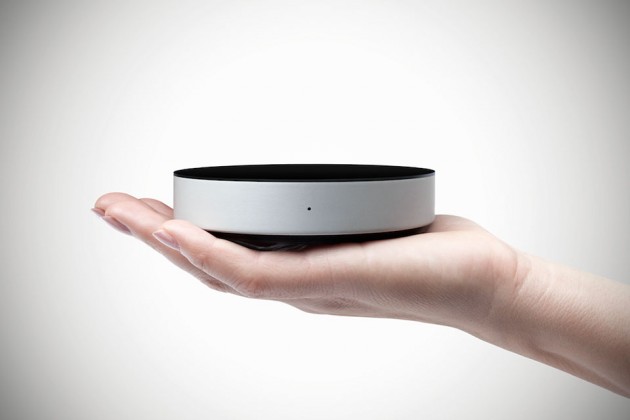 The brain is the device that barks command at your smart devices and gadgets (it is like a translator of sort) and packs a database with over 30,000 devices, including compatiblity with all major AV products made in the last 10 years. It is equipped with a 360o infrared blaster to communicate with all IR controllable devices, while wireless protocols such ZigBee, WiFi, Bluetooth and more, facilitates communication with gadgets and devices utilizing those protocols. The remote itself is both beautiful and functional without the clutter associated with today's remote. Its candy bar form factor promotes ease of grip for one-hand operation and has only the buttons you need for an optimal tactile experience.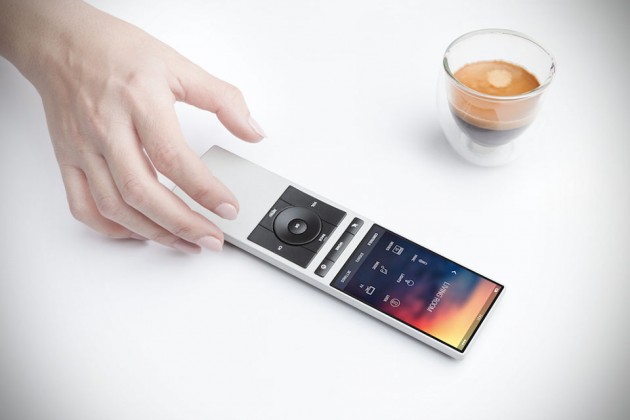 It also come equipped with a super-sharp 291ppi touch display, giving you the best of both worlds: the touch and gesture features of a smartphone and the tactile feel of a traditional remote. The remote also touts a unique patent-pending technology which recognizes your hand when you pick the remote up. And by doing so, the remote can match the user with his or her profile and display his or her playlist, movies and other favorites. With hand recognition, it also allows parent to set parental controls, plus creating guest profile. Finally, there is a rechargeable battery powering a low-power hardware design that is said to run on "months on a charge."
NEEO, basically, wants to be the remote to rule them all and it works right-out-the-box with TVs, Sonos, Apple TV, Roku, Philips Hue, Cablevision, Comcast, DirectTV and more. If there is something not on the list, you can always make NEEO learn it. NEEO Smart Universal Remote was an overwhelmingly funded Kickstarter campaign which ended a while ago. Fret not if you missed the campaign, you can pre-order it for $299 with delivery slated for Summer 2015.