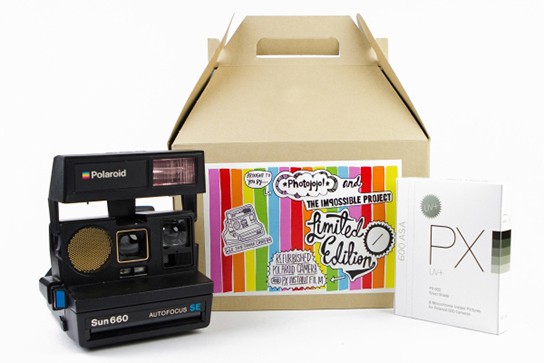 (image credit: Photojojo) Limited Edition Polaroid 660 Sun Camera | US$200.00 | photojojo.com
this isn't exactly a "new" vintage but its a good old classic from the 80s, dusted, reconditioned, polished and brought back to life and presented to us, letting us relive the glory days of instant photography. the limited edition Polaroid 660 Sun camera was a collaboration between Photojojo and Impossible Project.
the Sun 660 camera has a 116mm, f/11 lens and features built-in auto flash, a dark/light exposure slider and an innovative sonar focusing. the limited edition comes packaged with a box of PX 600 Film (8 exposures) and a limited edition Photojojo + Impossible Project box set.
the Sun 660 is one of the three classic Polaroid cameras being "resurrected" by Photojojo and Impossible Project and is available from Photojojo Store at $200. not a bad deal, considering you will be owning a piece of the instant photography history.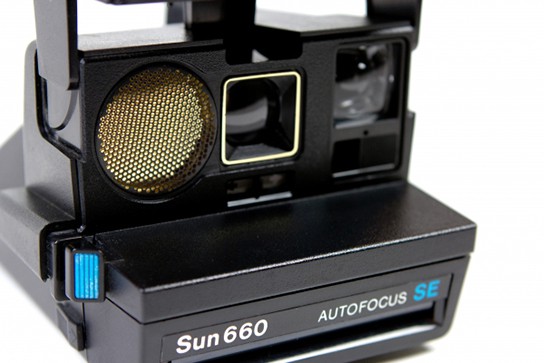 (image credit: Photojojo)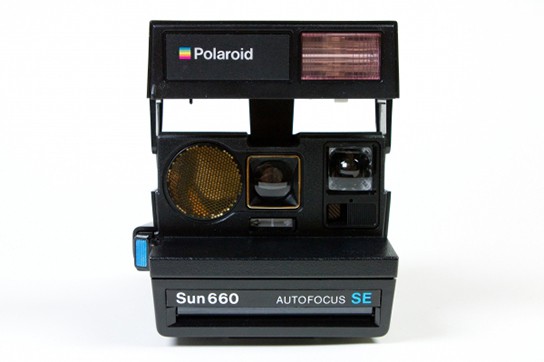 (image credit: Photojojo)