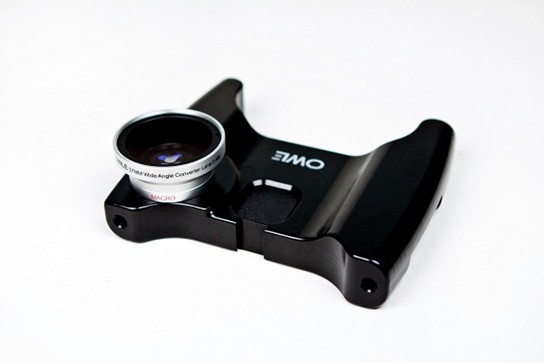 (image credit: Photojojo) The OWLE iPhone Video Rig | from US$159.00 | photojojo.com
if you're feeling aspired by the iPhone 4 HD videoing capability but the phone does not weigh up to be a real handheld rig, then this might be just for you. OWLE is basically an encasement custom for iPhone 4 dedicated for shooting videos. the weighty feel and the dual grip on the OWLE, provides aspiring videographer a more stable filming experience. the OWLE is also available for 3GS.
the OWLE is machined out of a single block of aluminum, anodized and features a 37mm 0.45x wide-angle lens with macro optics. it also comes with an adjustable, high sensitivity VeriCorder mic – which is like a miniature version of the big recording mic. other features include ability to accommodate third-party lenses (37mm) and filters (49mm), cold shoe accessory mount, four tripod sockets in each corner and dual grips for added stability when doing your filming.
so aspiring film makers, dig this. now you can go about filming HD quality film with your iPhone 4 and capture moments that might be just be the next blockbuster movie. the OWLE measures 4.75 x 6 x 1.75 inches, hence with it stalled, your iPhone 4-turn-HD video rig will not be that pocket friendly anymore but then again, it is still quite compact for a video rig. isn't it? so perhaps we might see some HD movie filmed entirely with iPhone 4?
the OWLE for iPhone 4 and 3GS retails at $169.00 and $159.00 respectively and is available at Photojojo Store.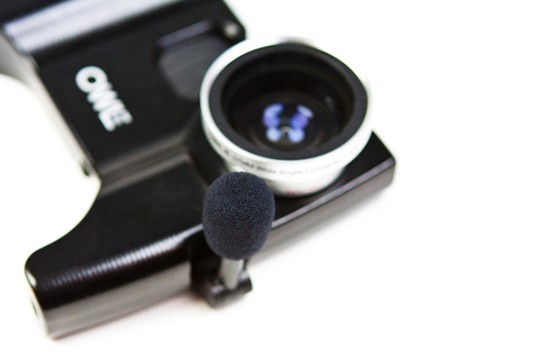 (image credit: Photojojo)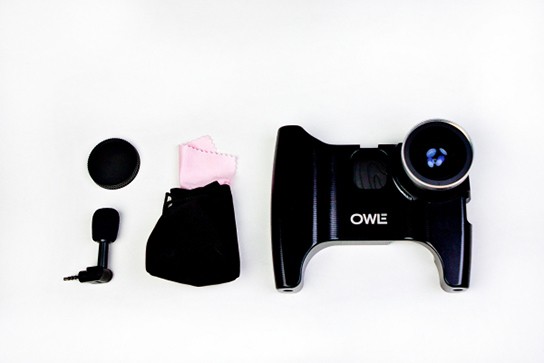 (image credit: Photojojo)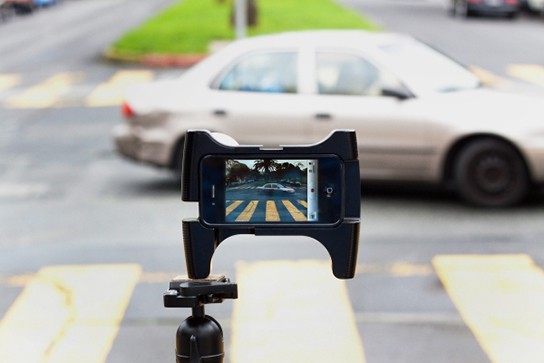 (image credit: Photojojo)