On March 16, the world officially took another step into the future when Nike announced that self-lacing shoes is in fact a reality. Called Nike HyperAdapt 1.0, the highlight otherwise ordinary (but pretty) looking kicks is of course the adaptive lacing. You know. The stuff we saw on time-traveling sci-fi flick, Back to the Future II? Specifically, the sneakers which Marty McFly worn when he was in 2015. Granted, the HyperAdapt 1.0 is not the same Power Mag which was presented to Michael J. Fox on the October 21 this year but it is based on the same foundation and works in a similar fashion, which means the shoe automatically tightens when you slip your foot in.
In case you aren't happy with the fit, there are a couple of buttons, located on the side, that affords further adjustment. Honestly, HyperAdapt 1.0 is pretty much like today's lace-free shoes, with the addition of fit control. In fact, the market already has seen such 'adaptive' shoes, albeit one that's not powered, but uses mechanical means.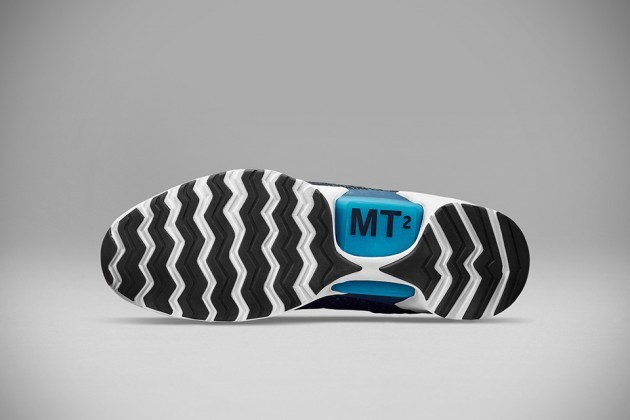 The kicks itself is powered by an underfoot-lacing mechanism which Nike said is a result of "significant research into digital, electrical and mechanical engineering." Nike also calls it as a "groundbreaking solution" that would eliminate "individual idiosyncrasies in lacing and fit preferences." In other words, innovation that will decide what's the good fit for your feet, so you don't have to put yourself through over tighten lace which leads to undue pressure, or slippage from loose laces. However, there's a bigger picture to this development. As Tinker Hatfield, one of the architect behind Nike HyperAdapt 1.0, explains:
"Wouldn't it be great if a shoe, in the future, could sense when you needed to have it tighter or looser? Could it take you even tighter than you'd normally go if it senses you really need extra snugness in a quick maneuver? That's where we're headed. In the future, product will come alive."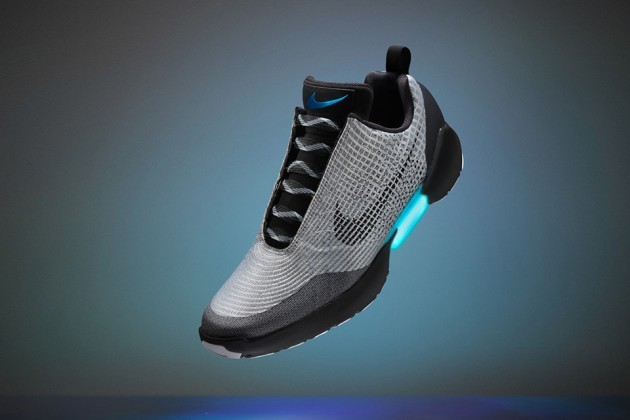 For now, the adaptive is part-manual which explains the buttons on the shoes, but in future, it will complete automatic as envisioned by Nike and its development team. If you look beyond the hype of self-lacing and imagine what Nike has proposed, then adaptive lacing technology could very well be the future of footwear. Not just for athletes, but for everyday people like you and me. Who knows? One day our shoes could be monitoring our health too.
The prospect is undeniably exciting and if you are already, clamouring for one, well, the good news is, Nike HyperAdapt 1.0 will be available this year end (in three colors, if anyone cares to know) BUT there's a catch: not everyone will be able to snag a pair; it will only be available to members of Nike+, i.e. users of the Nike+ app. Why do we have a feeling that number of users of the Nike+ app will see a rise from this point on?