In a way, Segway kind of revolutionaized electric mobility, but it is pricey and rather cumbersome due to the size. The latter is a huge hurdle if you live in an apartment without elevators. However, with the Ninebot by Segway Minipro, this smart self-balancing personal transporter offers what its larger sibling has to offer, but in a significantly smaller package. It weighs 28 lbs, or about 13 kilograms, and measures just 10 x 22 inches (26 x 55 cm), making it easy to lug up obstacles like stairs when the situation calls for it. The Ninebot looks pretty much like the so-called hoverboard but with the boon of being UL 2272 Certified, which basically means it meets all requirements and methodology set by Underwriter Laboratories for electric and fire-hazard safety, which also means it is unlikely to burst up in flame like, you know, what.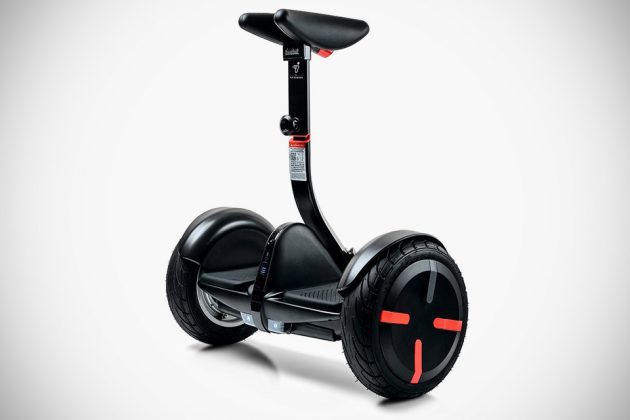 Plus, being Segway, you are assured of the quality and of course, the look. The Segway-ish aesthetic is unmistakable here. In fact, you can think the Ninebot as a mini-size Segway, except that it does not have a handle to boost your confidence; instead, has an adjustable padded knee control bar which provides maneuverability through your knees. Another interesting feature is, it is app-connected. When paired to a mobile device via Bluetooth, it offers unmanned operation, provides peace of mind from theft with in-built anti-theft alarm, speed control and vehicle diagnostics. The app also allows for customization of the lights for vanity sake, as well as pushing firmware updates to the ride. The rig is crafted from aircraft-grade magnesium alloy and rolls on pretty sizeable, military-grade shock resistance 10.5" vacuum tires.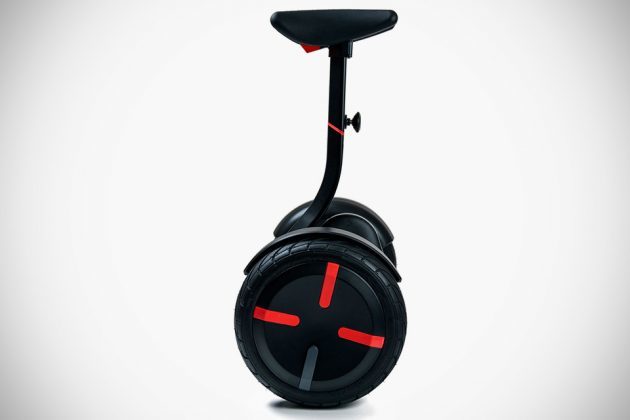 Ninebot is moved by 800-watt dual motor designed to conquer humps, slopes of up to 15 degrees and whatnot, and when fully charged, it affords up to 14 miles (22.5 km) of range and is capable of hitting a top speed of 10 mph (16 km/h). There's a catch here though; it can't take heft. It can only take on riders who are not more than 185 lbs (about 84 kg). Want one? Well, then be prepared to drop $999 for one. Ninebot won't be available until June 29, but you can secure yourself one, in a choice of black or white, through Amazon for the said priced.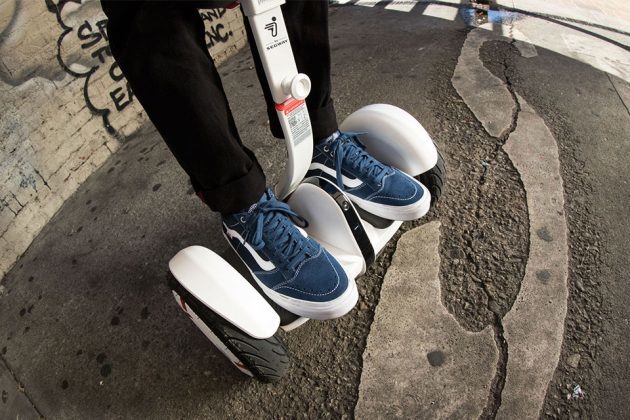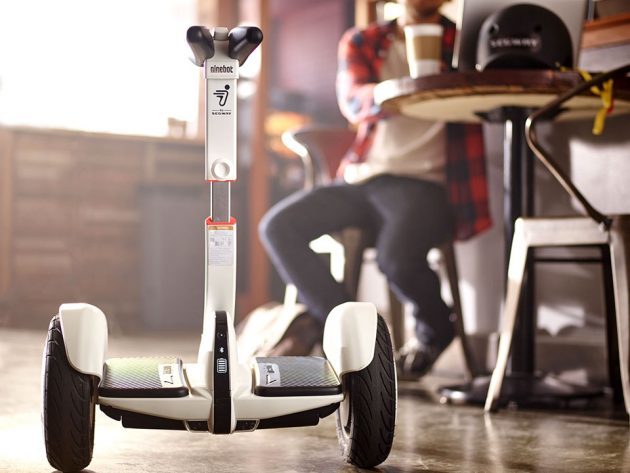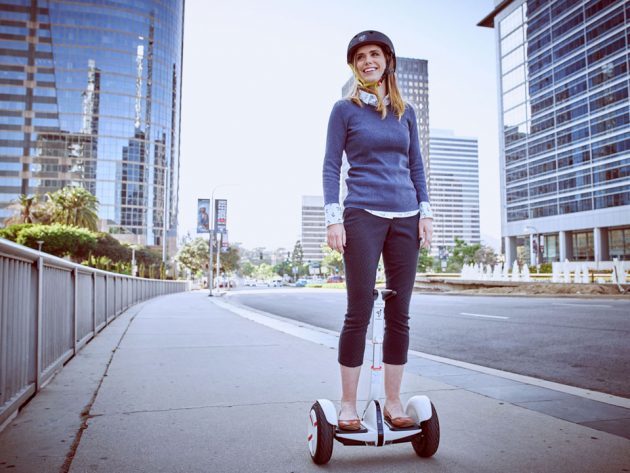 All images courtesy of Segway Minipro.