The problem with today's backpack is the zipper – the main compartment zipper, to be exact. However designers try, it is never easy to unzip and the packing and unpacking the pack is never a walk in the park because the opening is never big enough. However, it seems like a real innovation has hit the backpack industry that will eliminate these two nagging problems. Meet the North Face Access Pack. Instead of the usual zipper for the main compartment, it has a rigid pop-open top (think a car's hood) that opens at the push of a custom-made quick release latch. Unlike regular soft zipper opening, the bag will remain wide open for as long as you need and when you are done, just slam (well, may be not that hard) it back and it is shut and secured.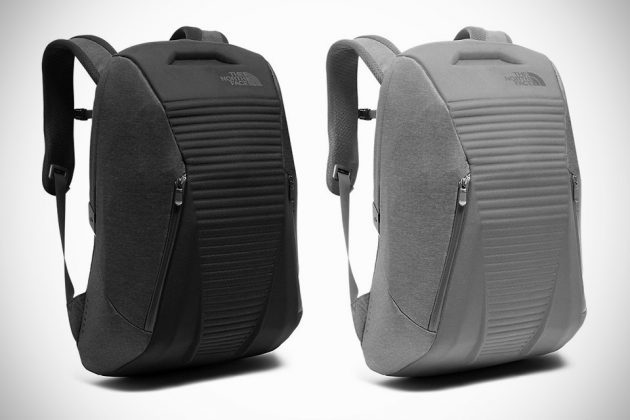 But the a car hood-style opening is not the only trick up its sleeves; the backpack also boasts a bunch of features that will make using the bag a lot more fun and possibly, make you look cool while doing it. One of these features is the external laptop pocket with a pull handle that lifts up your mobile computer partway out of the bag for easy retrieval. On the inside, the bags have a series of smaller pockets, including a fleece-lined media pockets, featuring ejector tabs (basically a scaled down pull handle found on the laptop pocket) that you tug to get your devices out.
Some other worthy mentions include lightweight internal aluminum frame, dedicated mesh sunglass pocket, flex vent rear panel, PU coated water resistant zippers, and integrated ladder locks in the shoulder straps for quick and easy adjustments. There's a lot of things going on with the North Face Access Pack and nothing speaks best of what it has to offer than a video of it in action, which you can find at the end of the post. However, if you want to jump right at it, we have news for you. Firstly, it cost a cool $235, which is kind of excessive for a backpack, and secondly, it is sold out and won't return until May 26, 2016.
Images via North Face
via Gizmodo