You know remote controlled cars, but do you know that you can actually DIY one by 3D printing? Not only can you 3D print it, but you can do so for free. Yup. That's right. Free. This is what 3DRacers is offering you. Presented during the Rome Maker Faire 2014 with an early beta, the 3DRacers is palm-size radio controlled car which you can design, print and put together into a working RC car controllable with your smartphone, or with a custom-built, also 3D-printed remote controller. The real kicker is obvious: you are the designer of the RC car, which means you are given the liberty to unleash your creativity, customizing the car to your heart's content. So how do get started? Just hit up 3DRacers' website and use their web-based editor and start designing. After which you can print it through 3DRacers' official print partner 3DHubs.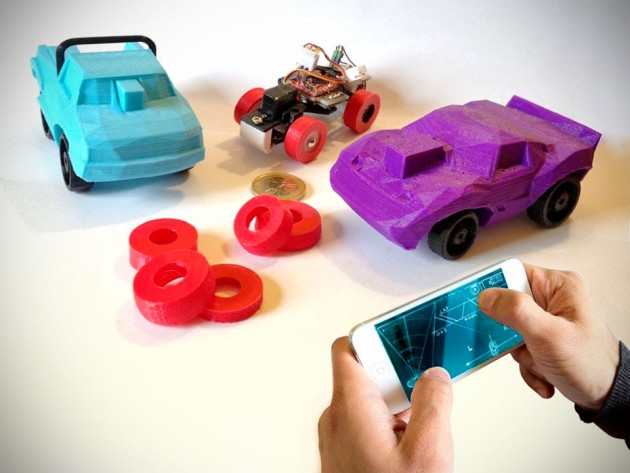 Obviously, this 3D printed car won't magically move by itself; you will have to add the necessary electronics, like servo for steering, motor and an Arduino-base electronic board, to get things going. The electronic board is designed by 3DRacers with low power consumption and small form factor in mind, and is totally capable of controlling up to two motors and three servos. The board also boasts an onboard RGB LED, a battery charge, and even a custom-made gate/position detector – all programmable through a simple USB link. The outfit said they will be on Kickstarter, but no timeline was given. Moving forward, the team is working hard on a mobile app that will enable users to compete with each other with automatic lap counters and race times. The app will even factor in pitstops with simulated tires and fuel conditions too.
You know what we think? We think this is the future of slot cars that does without slots, which is awesome. The beauty of 3D printed product, besides being customizable, is that it can be easily replaced if any mishap were to befall on it. You can learn more about 3DRacers on their website, where you can also give the 3D online editor a go.
UPDATE [February 6, 2015; 2:55AM PST] 3DRacers is running a campaign on Indiegogo (February 01 – March 05, 2015) where you will be able grab a barebone kit starting at 39 bucks.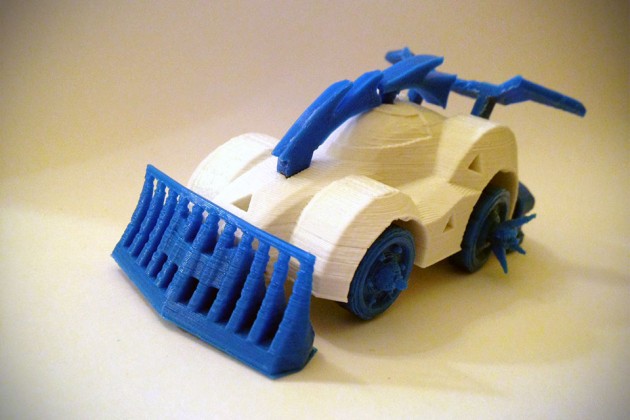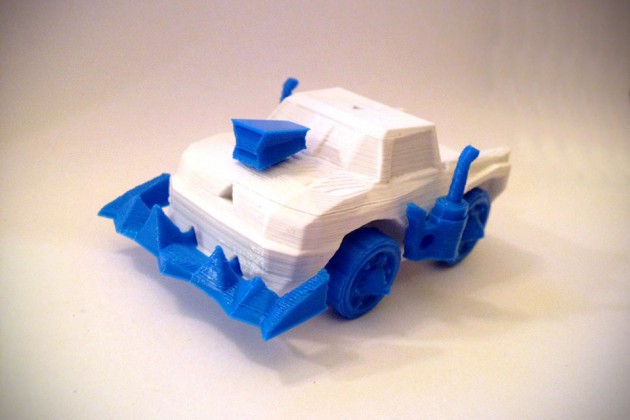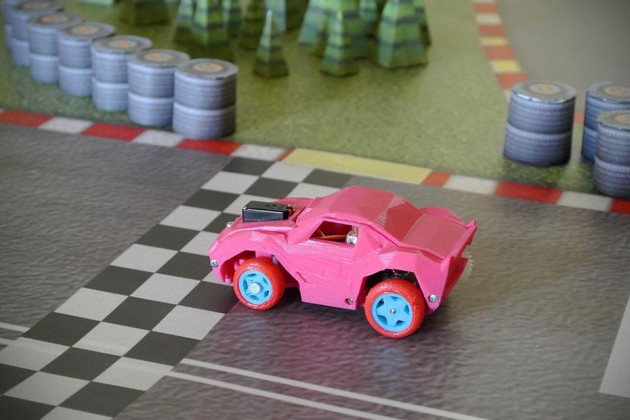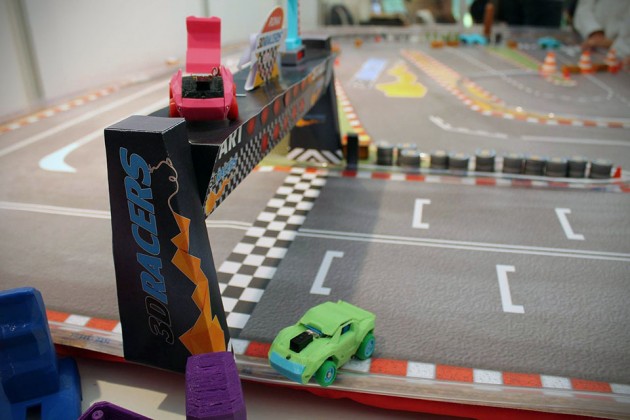 submitted via TIP US page.