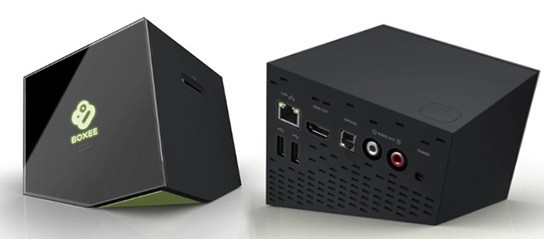 (photo credit: dlink.com) Boxee Box by DLink | from US$200 | www.dlink.com
DLink has joined the flock of media players in the market with Boxee Box. yes, it is a box that looks as though a quarter of the box has sunken onto a flat surface. last month we reported on the Western Digital TV Live Hub and we go 'wow'… however the Boxee Box definitely had us go 'Wow… wow…"
not only did this Linux-based Boxee Box look gorgeous but it is packed with features. first off, the box offers full 1080p playback via the HDMI, optical out, two USB ports, Ethernet port and standard audio out. the biggest boost for Boxee Box perhaps is the content it promise to deliver.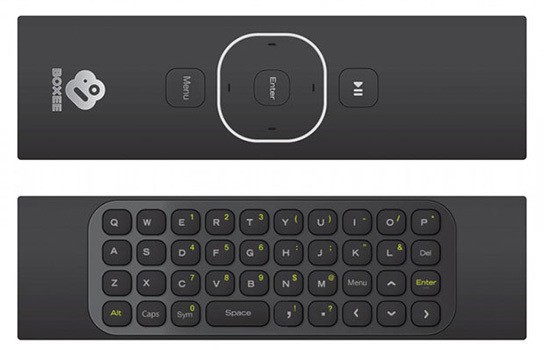 (photo credit: dlink.com)
something that caught our eye is the remote which doubles up as a QWERTY keyboard. we completely understand the pain of trying to scroll through the (on screen) alphabets just to make some searches, thus we welcome the implementation of QWERTY keyboard with open arms. the QWERTY definitely will be make users feel more at home when using this set top box. those who gone through the onscreen input ritual (Playstation 3, WD HD TV Live etc) will know what we mean.
we certainly love the Boxee Box and hope it will land on out shore soon. for those in North America, you are are just so lucky! and with HULU and NETFLIK in the pipe line, couch potatoes will be totally spoilt for choice!