look past its corny website URL, Nutlock locking wheel nuts for bicycle is actually a much needed and long overdue security product for any bikes. we have tried all means and ways to stop our bike from being stolen and we have achieved that (sort of), only to find the bike is there locked, but not in one piece. often wheels are stolen, or worst, you are left with a wheel, but the bike frame and the other wheel have vanished. actually we shouldn't be surprised that wheels are often been snagged by bike thieves cos' those nuts on them are easily removed with a wrench, or even a plier in some cases. Nutlock's solution is simple and effective, and could even change the way you look at nuts (the bike's, not yours). it is pretty and replaces your standard fasteners with custom made ones that are only removable with unique key that comes with each package.
each set of Nutlock comes with a unique key machined from high-end corrosion resistant German steel and each set of nuts, also crafted from German steel, features open-ended cutouts that can only be open with the accompanying tool. the nuts boasts a conical shape design that aims to render non-matching tools useless and thus keeping your wheel safe from being detached from your bike or vice versa. on one end of the unique tool are 'teeth' that fits perfectly into the nut's cutouts, offering up to 35 lb-ft of torque and on the other, you will find a keychain hole and a handy bottle opener that you are probably going to need as much, if not more than the tool. there are two types of Nutlock available for bike using either hex nuts and quick release. the latter is universally designed to replace any 5mm quick release system and provides a seamless look.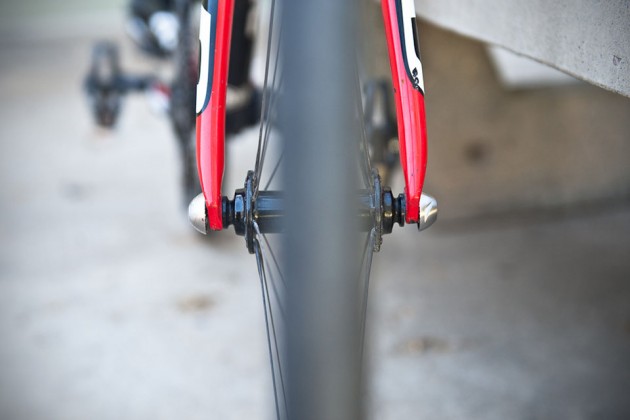 according to its maker, there are many variations of nut and key, and they are continually making more by the day, plus each set is randomly packaged and hence, the odds of a thief buying a set and having any luck on hijacking your bike's wheel or your bike would be rare. obviously, there will never be a foolproof way to secure your bike or any part of it, but the Nutlock is one solution that will greatly enhanced the chances of it remaining as one piece when you return, and besides, it look way neater than the hex nut that we are accustomed to. oh. we already said that? the Nutlock can be pre-ordered via Kickstarter starting at $25, with delivery expected to happen in March 2015. keep going for a skit-mix-pitch video to learn more.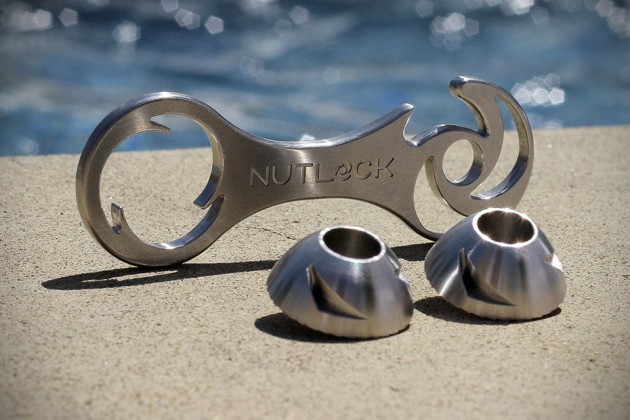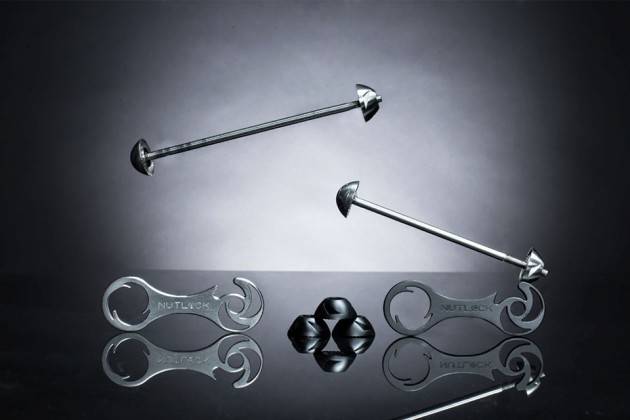 submitted via TIP US page.