So how does a speaker works wirelessly without Bluetooth or built-in WiFi? Well, the magic behind Oaxis Bento Induction Speaker is electromagnetic induction (yes. they are the same folks who brought you the e-ink smartphone cover), where all you need to do is to place your music-playing smartphone on the induction pad and Bento will amplify the audio, pushing them out through its 360o omnidirectional speaker. Under the hood, sonic reproduction is handled by a pair or 40mm drivers, bolstered by dual passive driver, producing 2.5 watts x 2 of amplified sound which it does so without the hassle of cable or pairing.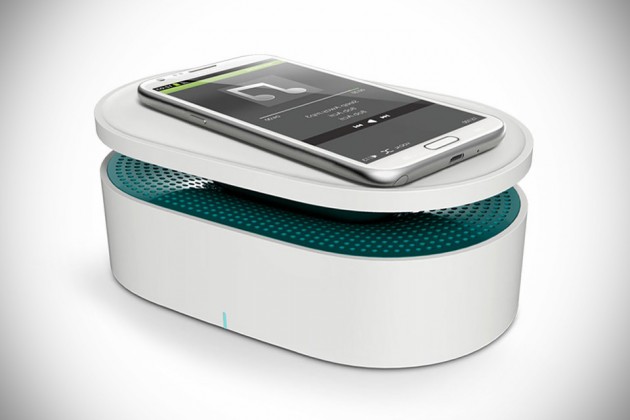 Interestingly, the speakers has an upward-firing design which, when combine with the inverted cone interior, affords the 360o omnidirectional sound. This electromagnetic induction thing is kind of revolutionary in the portable speaker world and while it may sounds 'unnecessary', it actually helps to cut out one less thing to pair to your phone which probably already have a bunch of things paired to it. Though having your phone paired to a ton of things doesn't really effect anything, but you know, for tidiness sake, it is probably a good thing. Besides, it means any phone can utilize the speaker, since pairing is not required.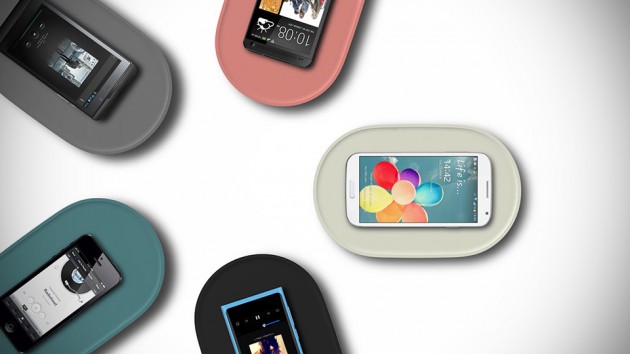 The only caveat we can see is, you can't fiddle with your phone while it is spinning the tunes as it will need to be on the speaker the whole time. The on bright side, you could probably save your handset a little juice since Bluetooth or WiFi isn't used. But that aspect could be negligible.
Retail price for the Oaxis Bento Induction Speaker is $59.90, but after digging around for further information on this product, we found an online electronic store that will let you have it for $48.90. Though we are not sure how long will the discounted price will last. And no, we are not affiliated with them, though we wish we were.