We are not sure what length hardcore audiophiles would go for a pair of finely crafted, sonically beautiful audio cans and by 'length' we meant to say the amount one's willing to drop for a claimed (very) high-end headphone. If your answer is infinite amount, then perhaps you might be interested in this hyper audiophile cans, dubbed HAMT-1 from Taiwanese high-end audio equipment maker, oBravo. The HAMT-1 is the firm's first foray into personal listening device that combines luxurious design and a unique two-way driver configuration for a game-changing sound. It has the honor of being the world's first coaxial two-way headphones, featuring a unique and patented AMT (Air Motion Transformer) driver technology.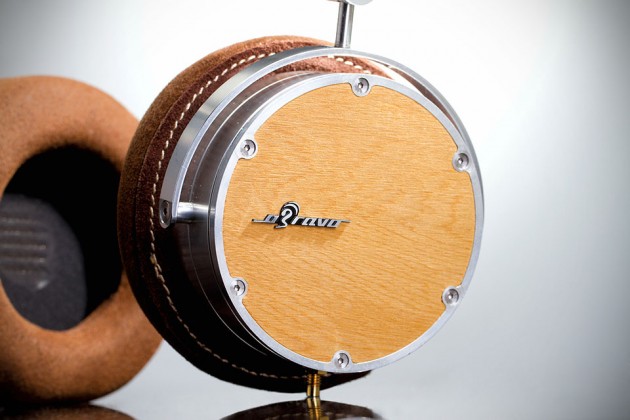 The diaphragm on the AMT driver is unlike anything you have seen in a pair of audio cans. It uses the principle of moving air using folded diaphragm (like an accordion) that's structured around a series of aluminum struts within a high-intensity magnetic field. In non-technical speaks, it means the folded diaphragm enables the delivery of a full-size cone with a driver at fractions of the size. But it still result in quite sizable earcups. Each earcup is packed with two individual drivers with a common axis, comprising of a 40mm AMT tweeter and a dynamic Neodymium bass/mid driver. oBravo said that this configuration results in "an exceptionally rich, detailed and immersive listening experience with astonishing clarity in the midrange and effortless extension at frequency extremes." In case you are wondering, on paper, you're looking at a frequency response that you'd thought was coming from a set of full-blown speakers (which is 15Hz-45KHz, for you geeks).
On the construction aspect, it boasts an outer construction that brings together aluminum, wood and hand-stitched leather for a touch of luxury without being too overly ostentatious. There are no gold treatment or precious crystals, much less diamonds, cos' it is after all, a hyper audiophile equipment. So how much for such an audiophile ear-pleaser? Well, we heard that UK's leading importer of exclusive, high-performance audio equipment, Absolute Sounds will let you have a pair for a whopping £1,499 (around US$2,400). At that price, we are already not quite sure if it is high-end audio that we are talking about or luxury goods. Maybe it is both?