Men has long dreamed of soaring like a bird, which thanks to the invention of aircraft, we did make that dream come true. The only thing is, we didn't do so in machines with flapping wings. If for some reasons, you yearn to flap like a bird, then we supposed the Avitron Bionic Flying Bird is the closest you ever get to a wing-flapping flying contraption. Bionic Bird has a history dating more than 40 years back, when Van Ruymbeke family invented the first's successful mechanical bird. Fast forward to late 90s, Edwin Van Ruymbeke, an aeronautic engineer by trade, reinvented it and turn it into a radio control bionic bird. Today, he and his team, has introduced another version, this time you can take control of this mechanical bird with your smartphone.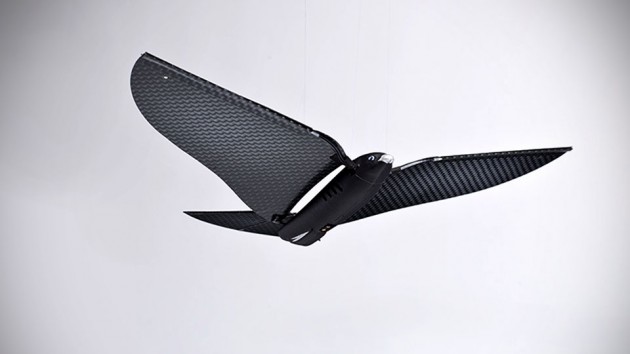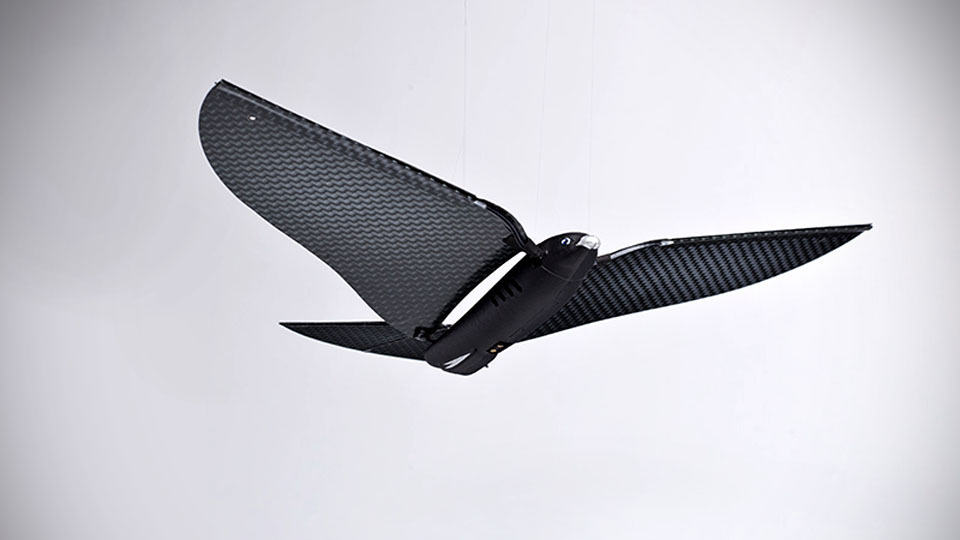 Described as a flying art, this app-controlled Bionic Bird boasts a highly durable carbon fiber construction and is powered by a 0.8W miniature electric motor that spins at a crazy 55,000 rpm. The bird is quick too, capable of soaring the sky at up to 12 miles an hour (19 km/h) and flies up to 100 meters (328 feet). Its onboard lithium polymer battery affords up to 10 minutes of flight and recharges with the included egg-shaped portable charger in just 12 minutes. Like its predecessor, the Bionic Bird has some serious miniaturized tech packed under the hook, allowing it to mimic the flight characteristic of real birds like the obvious flapping, gliding and execute aerial maneuvers. The bird weighs in at a minuscule 8.5 grams and also boasts replaceable tail and wings, just in case the unfortunate happens or some predator decided to snack on it.
However, the app-controlled Bionic is not it. It is just the beginning of a bigger aspirations for inventor, Edwin Van Ruymbeke. He has the future of the flapping flying machine all laid out, including adding a third way to control the angle of the tail while in flight (just like real birds do) with bio-metal alloy muscles with form memory, onboard computer servo-control for automatic stabilization, and integrating HD imaging device into the bird – just to name a few. If you are smitten by the idea of flapping radio control toy, you can pre-order one from Indiegogo for just $100. But that special price is limited to just 900 units, with delivery expected to be before Christmas. If you miss that, you will have shell out 39 bucks more for a set with delivery anticipated to be in March 2015. Continue reading for a video to see the prototype bird in action.