all this while Parrot has been referring its A.R.Drone as, well, drone, but is it really? we think not, at least not in our books. however, the new Parrot Bebop Drone might just be worthy of the drone namesake and not only that, it goes beyond the realm of toy by offering serious aerial videography – thanks to its onboard 14MP camera, equipped with a 180-degree FOV fisheye lens, which can pan and tilt while the drone hovers. behold, the era of personal aerial surveillance is upon us and before you know it, everyone is snooping on each other from the sky. the camera boasts 3-axis digital image-stabilization that maintains a smooth footage regardless of the drone's movement and has an onboard storage of 8GB. also onboard is a 1,200 mAh lithium-ion battery with measly 12 minutes flight time per 2.5 hours charge, but thankfully, the battery is hot swappable so you can quickly switch to a fresh pack to continue your fun, albeit being slightly disrupted.
like the drones before it, connectivity is via WiFi offered by four ceramic antennas, which means your fun will be hampered by limited range. control is still using iOS or Android devices with a dedicated app as before. Parrot will also be introducing the Skycontroller to overcome the range limitation. the Skycontroller, which looks like something pluck out of sci-fi movie, is a flight yoke-like controller with pair of handles with thumb sticks for flight control and it also doubles as a holder for your tablet and has an integrated WiFi relay that is said to boast the tablet's signal by 36dBm and extending the drone's range to up to 2 kilometers (1.2 miles). however, the real draw is its compatibility with Oculus Rift, allowing for a true first person view while flying and in essence, letting you become the Bebop. the drone also boasts GPS, GLONASS and GALILEO data which allows you to plot way points to enable the aircraft to execute autonomous flight and returning to its take-off location.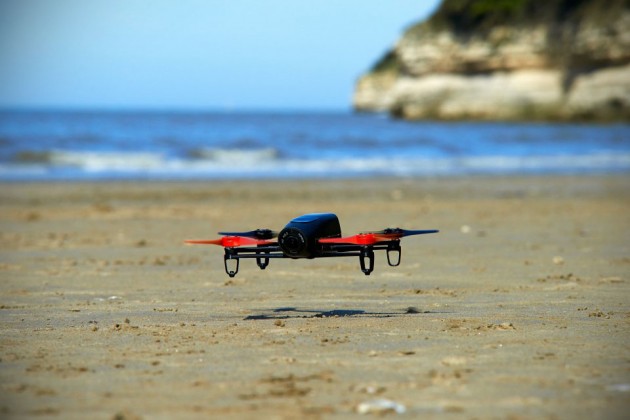 the Parrot Bepod Drone is expected to be available sometime in Q4, though pricing is not make known yet. we are bracing ourselves for a hefty price tag and our guess is, the Skycontroller won't be anywhere near affordable too. still, we are all pumped up about this new toy. hit pass the fold for a promo video.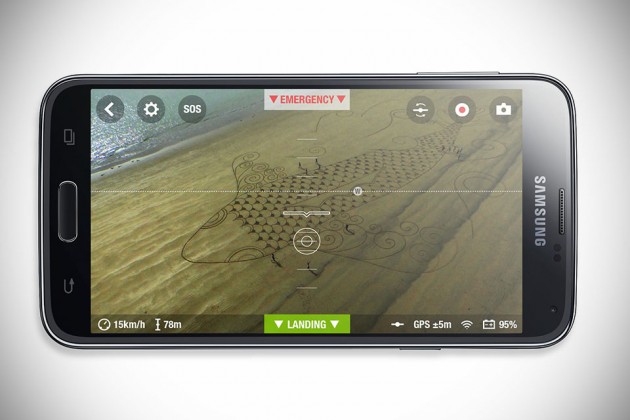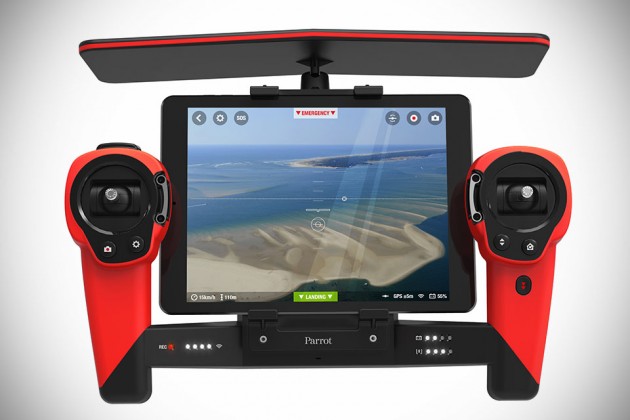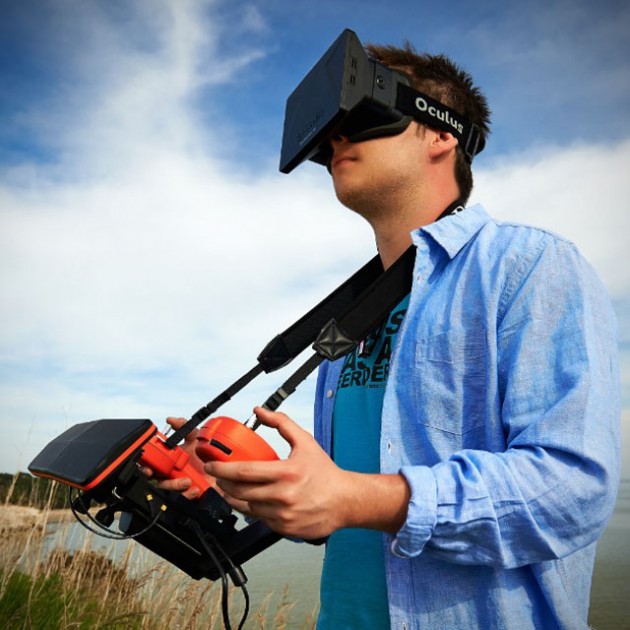 Parrot via TechCrunch via Gizmodo