The term 'penny' gives the impression of smallness which is exactly what Penny Skateboards is about: small, agile skateboards, but that's before today. Today, the Australia skateboard maker (whose design have been copied the world over) introduces the firm's first longboard, the Penny Skateboards 36" Longboard. In keeping with the company's design tradition, the new longboard retains a plastic deck but this time, it is made of a "new secret plastic formula" for added strength and flex control required by the 36" longboard length.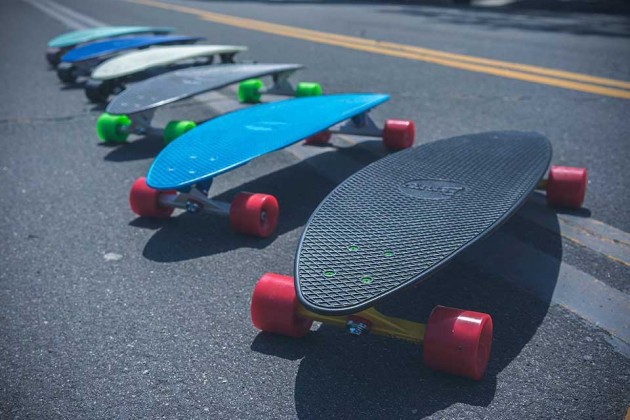 The deck also received a new shape with side-to-side concave, inbuilt riser pads, and a set of new reverse kingpin trucks paired to larger 83A wheels with Abec 9 bearings – all combined to enable it to gather speed on a downhill run while providing stability and comfort. Though the shape is new, it does look like a blown-up Penny skateboard, complete with the waffle top non-slip deck.
Available in a choice of six colorways. , the Penny Skateboards 36" Longboard is slated to hit the retail stores starting August 3, 2015, but for the month of July, you can purchase it on Penny Skateboards web store for $209.99.