Unless you like to go commando, we are guessing a pair of boxer, like everything else you wear on you, should be as comfy as possible. Else, you'd have a bad underwear day since that thing underneath your chinos would impose on you. Now, you don't want to be fidgeting and attempting to discreetly tugging your underwear in from of fair ladies, would you? To that end, there is no lack of good pair of briefs, but for something that you need to stock up more, price is a real issue. This is where The Comfortable Boxers Co. comes in. This Austin-based startup is seriously obsessed with making good comfy underwear that won't break the bank.
Made of 90% beechwood fiber-derived modal fabric which is not only eco-friendly and sustainable, but is also more durable, lightweight and most importantly, breathable than traditional cotton. The modal fabric is fused with elastane to achieve a hugging fit as it should but without pressure points which could make it uncomfortable. In addition, special attentions are paid to the waistband, stitching and fit, to eliminate discomfort, and the ever irksome ride-ups or roll-ups. The result is a premium boxer brief that you would find in major premium brands, but at just half of the cost.
So, if you are all for treating your private like a gentleman (as we all really should), then you may want to pick up a pair (or more) via Kickstarter where, for a limited time, you can pre-order the Premium Boxer Briefs by The Comfortable Boxers Co. for just $13 a pair.
Judging from the overwhelming support the product's Kickstarter campaign has received to date, we men are really deprived of quality brief at a reasonable price and so yes, the campaign has met its set funding goal and therefore, if you pre-order it, you can expect to don this comfy brief as soon as August 2015. Keep going for a product pitch video to learn more.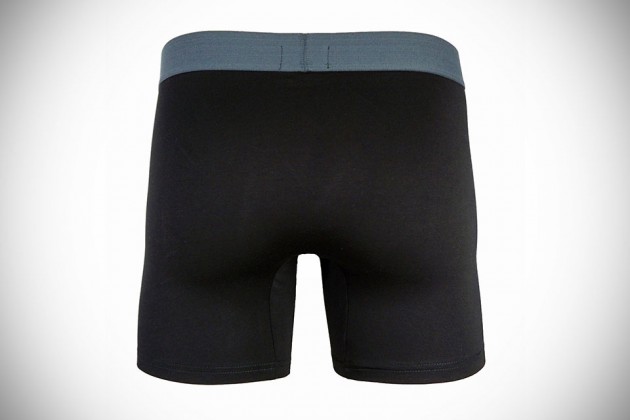 submitted via TIP US page.