if have dropped cool money for a connoisseur camera like Leica, then it only makes sense that you drop little more for a bag that complements the camera's style, you know, to look even sharper. for that, KILLSPENCER has just the right stuff for you and its called Precision Pocket Modular Camera Bag. quite a mouthful and sounds a little on the high-tech side, doesn't it? fancy name aside, the Precision Pocket is quite a sight to behold. i mean, we have seen our fair share of camera bags, but this is the first that we can actually call sharp. designed to carry your mirrorless cameras and interchangeable lenses, it is crafted from the finest Black Bullhide Leather, complemented with military-spec hardware, and best of all, you can custom order it with removable Alcantara Buckets to suit Leica T, Leica M, Sony A7 and Nikon 1 cameras.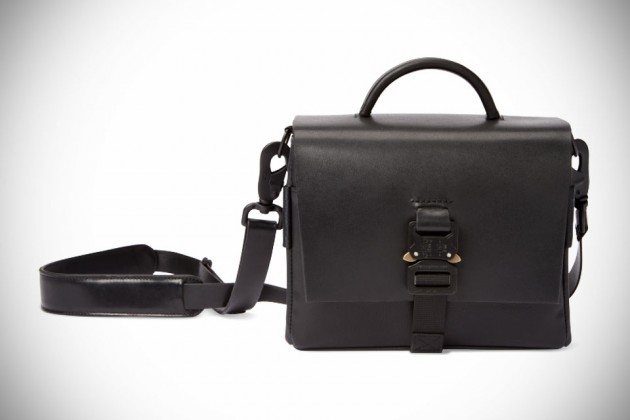 another notable feature is, as the product name implies, modularity. this camera bag allows you to customize and compartmentalized your gear easily, and on the outside, it has a patented Cobra Buckle to keep the flap closed, while military spec Alice Clips offer attachment points for add-on accessories like clip-on iPad mini case and two other accessory cases. the bag itself comes standard with two front pockets that fits pocket sized Moleskine and has a taupe leather interior. the bag is, of course, foam padded to protect your precious shooter from the knocks and bumps that you may encounter through your daily transit and a matching black leather adjustable shoulder strap completes this beautiful package.
there is a monograming (up to three characters) option too which, if chosen, will be hand-stamped onto the black bullhide leather. when it comes to KILLSPENCER, it is about quality and style, and those trades do come with a price and this case, it will run you back at a cool $750. more if you opt for add-on like the Precision Pocket SD Card Carrier. we are not going to pretend it is affordable, but seriously, we can't help but to ogle over it. it is really quite irresistibly pretty. keep going for a quick product video (with a funky soundtrack).