pop question: what can you do with a chop saw, a reciprocating saw, a drill press, a Lincoln Electric power Mig welder and 4 years? no idea? well, you probably can construct a real-life batmobile tumbler. that's what Bob Dullam did. i am totally astounded. just looking at the photos is enough to make me drool.
Armed with nothing but a copy of the movie DVD and production stills, Bob Dullam, of Kalamazoo-Michigan, built this awesome drivable machine from scratch in his two-car garage with no heat, poor lighting and no air conditioning. looking at the result, i am sure Bob's mold-making and prop-making experience did help in this creation. guess what? there was no blueprints to reference to. oh man, this is more than just awesome.
virtually every item on the car was scratch built, except for tires, rims and rear axle, including the the triangulated 4-link rear suspension, and the front suspension. unlike some custom builder, Bob chose to built the chassis along with the body instead of building the chassis then the body or vice versa. along the building process, Bob constantly check on his work against his own visualization.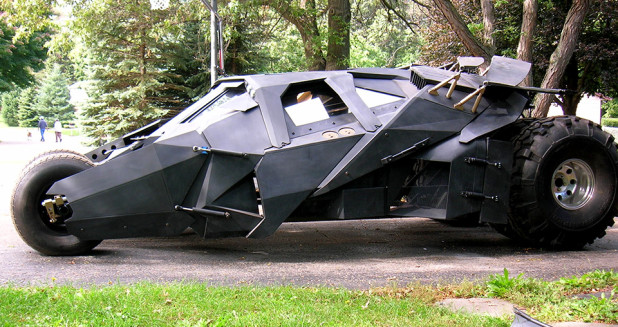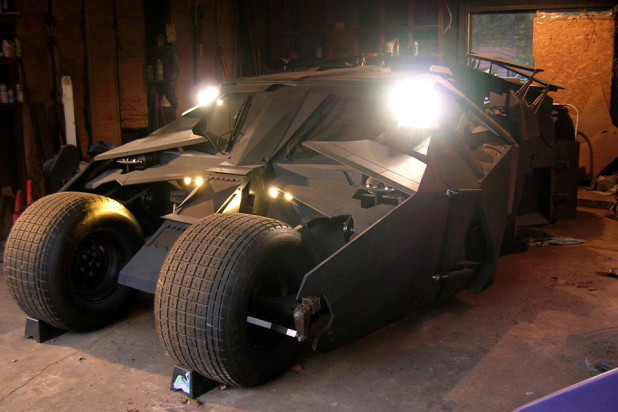 the body made of epoxy resin and reinforced with fiberglass mat. power is transmitted from the 350CI GM ZZ4 V8 crate engine (roughly 355 horses) via a TCI Turbo 350 automatic box to 2 pairs of massive 44-inches Super Swamper tires at the rear. steering is via rack and pinion complete with an aviation-style steering. wow.
if you are looking to get one this – you can't. the Bob's tumbler is not for sale – no matter how big or deep is your pocket.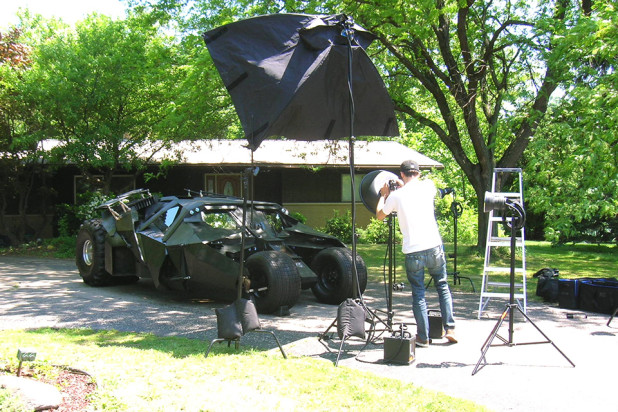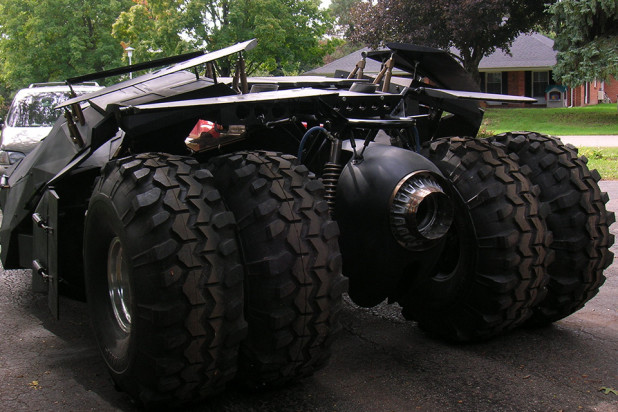 and a shot clip of the Tumbler drive-by…

via Daily Planet & Gizmag
check out Bob Dullam website and report on Lane Automotive newsletter (WINTER 2010).