It looks like smartphone has reached its size limit. Anything that can't slips into the pocket is pretty crazy, so I guess 6-inch is as far as a mobile communication device can go without making users looking dumb. But the truth is, we do need large display and until the day when smartphone is capable of projecting 120-inch display right out of its slim and small form factor, projector will be the obvious choice. Speaking of which, RIF6 The Cube seems like a good option for projection. Measuring an astoundingly small 2 x 2 x 1.9 (5 x 5 x 4.8 cm) inches and tipping the scale (or not tipping at all) at mere 136g (0.3 lbs), RIF6 The Cube is capable of throwing a 120-inch display onto any surface with a resolution of 854 x 480 pixels (WVGA).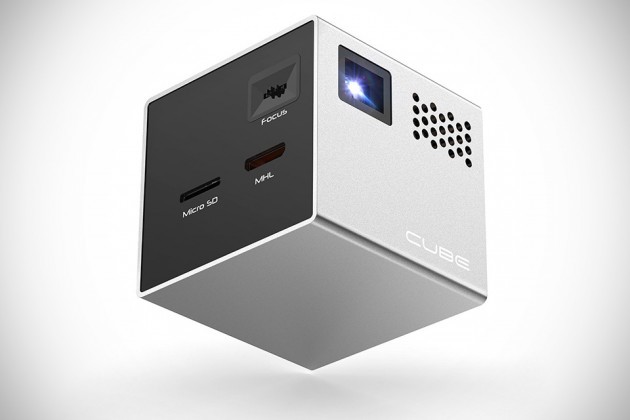 Its LED light source, which boasts over 20,000 hours of bulb life, is capable of a modest 50 lumen brightness and offers a contrast ratio of 1000:1. There's no autofocus though; adjustment is manual, but other than that, it is probably the most portable project for mobile phone out there. While small, it is not lacking of features, which include microSD card slot, MHL/HDMI port for hooking up with your smartphone, and wait for this, even built-in speaker. Though I wouldn't expect a lot of sound out of such tiny device, but hey, the fact is, it has everything to be mobile, which is the key most on-the-go people are looking for. Man, I still can't imagine a thing is small can throw out 120-inch projection.
If you are all up for it, you can consider snagging one on Amazon for $279, or if you prefer, hit up its creator's website which is retailing it for $299. Your choice.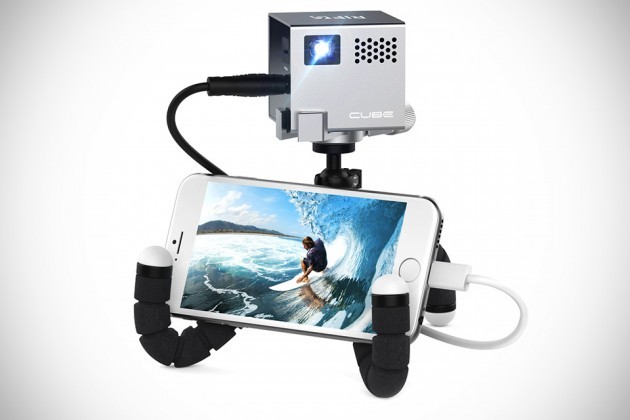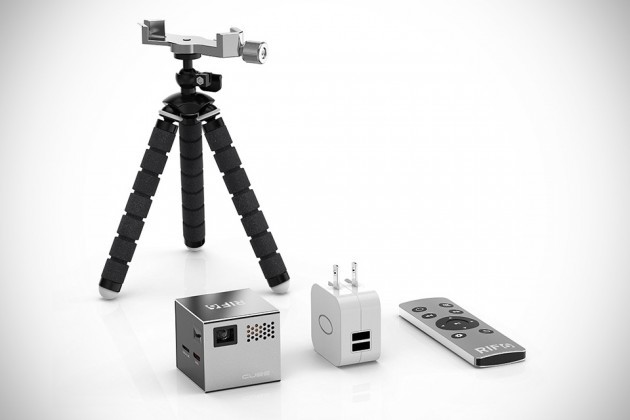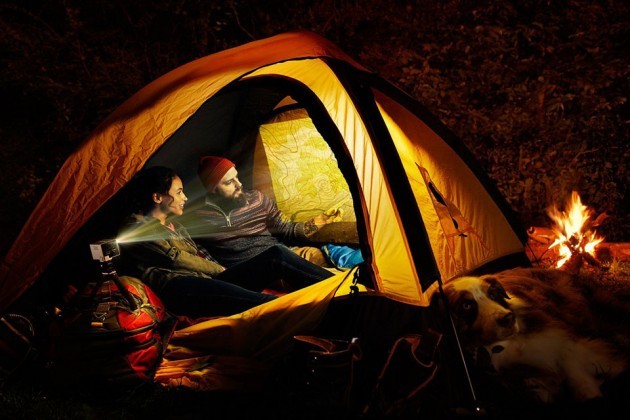 RIF6 via Unique Hunters