For those who still use soap to bathe, we applaud your dedication in putting up with the eventual gooey mess that's inevitable when the soap is soaked in moisture. It happens and on most part, humans have learned to accept this eventuality, but not for German brand Authentics whom, years ago, tasked designer Sebastian Bergne to design a soap dish that will counter this age-old problem. However, instead of designing a soap dish, Sebastian proposed an entirely new soap, which was called Ring Soap. No. The soap is not water resistant; that would be crazy cos' you probably won't be able to bathe with it, but as the product name implies, it is a soap shaped in a ring form which allows it be hanged on the accompanying peg and voila! it will never soak in water and so therefore, no more semi-dissolving mess, or at least not as quick.
The soap did make it into production but stopped when Authentics was sold. But it is not end-all be-all, cos' the Ring Soap has made a comeback – thanks to Sebastian Bergne who has introduced a new version, now branded under his own name. The soaps are made in England and made using "high-quality materials and fine soaps" and it now hangs on a solid aluminum peg which adheres to the wall using 3M's moisture-resistant adhesive pad. So, soap lovers, rejoice and say goodbye to soap dish forever – all over again. I have a couple of questions though: what happens if the Ring wears unevenly and result in a broken ring? And can it even be used in its entirety? Anyways, those are just some queries I that are lingering on my curious mind.
Soap lovers who like to give Ring Soap with Peg a go can head over to Sebastian Bergne's web store to acquire them. The soap comes in a pack of two, in choice of Emerald or Amber or a mix of both, priced at 20 English Pounds, which works out to be about US$28 based of today's going rate. Definitely not cheap for soaps, but if gooey mess is a nightmare for you, then this is it. Besides, it will add some serious style to your bathroom too.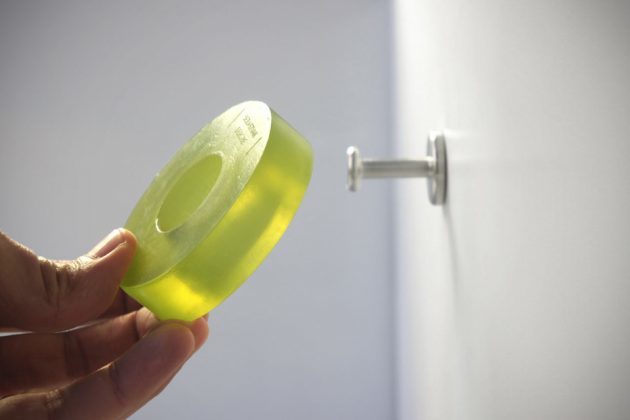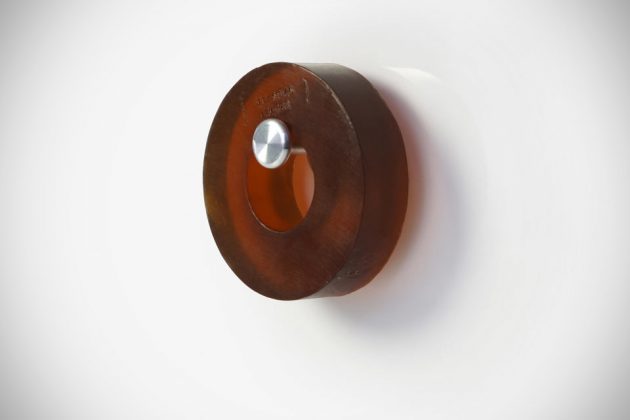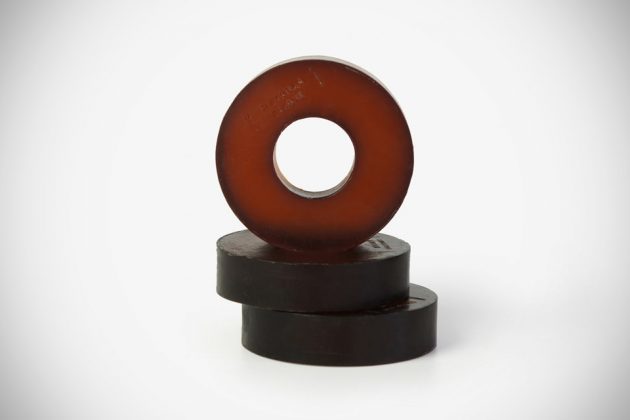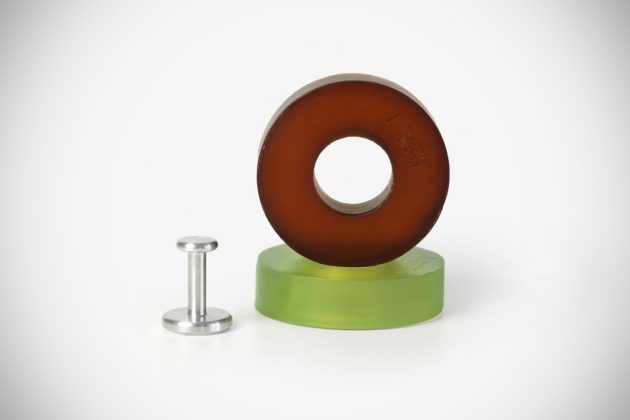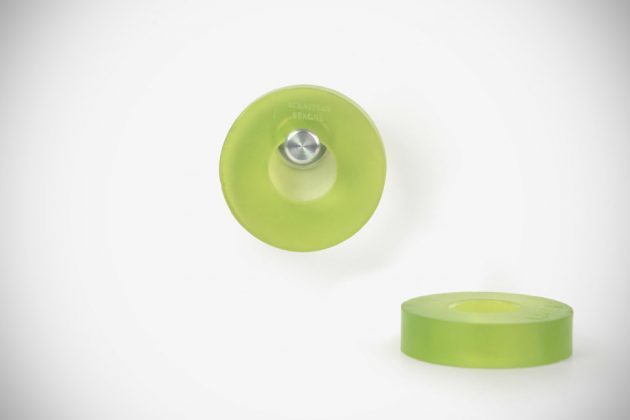 Images by Sebastian Bergne via design milk.
via design milk