Trekkies, who do you think is the best Starfleet commander? Captain Kirk? Jean-Luc Picard? Benjamin Sisko? Kathryn Janeway? Or maybe Jonathan Archer? Instead of going on an endless and possibly heated debate over who's the best, perhaps, you folks would like to let the board decides and by board, we do mean Risk: Star Trek 50th Anniversary Edition Board Game. Released in celebration of five decades of Star Trek (since the original series, that is), this classic strategy board game gone into a grander scale – by going galactic where, instead of maps, it has stars and more stars, divided into Alpha and Beta quadrants, ready for the various Captains to vie it out. So who would triumph and conquer more stars? I don't know. You tell me.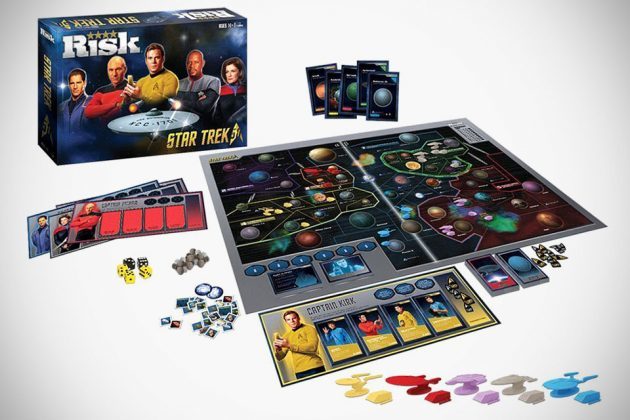 Key features to look out for include Alpha and Beta Quadrants, along with 225 custom starships and shuttlecraft, Captain's Logs, 44 Location Cards, 30 Crew Cards, 50 Q-Vent Cards, 14 Q's Quests, 72 Alien Lifeform Tokens, 5 Manhunt Markers, 2 Wormholes, 107 Command Credits, 50 Tribbles, 5 Dice and of course, a Game Guide. Risk: Star Trek 50th Anniversary Edition Board Game would make an awesome collectible even if you are not a big Risk fan and in our humble opinion, the 225 custom starships and shuttlecraft are enough to make this a worthy collectible. You can pick up your copy for $49.95 from Star Trek, Midtown Comics, Hastings, and Barnes and Noble.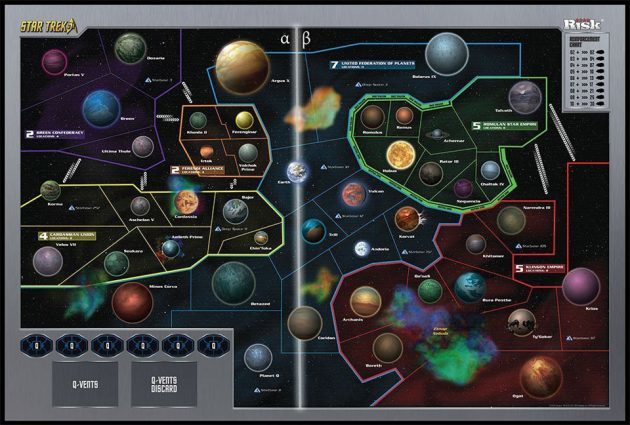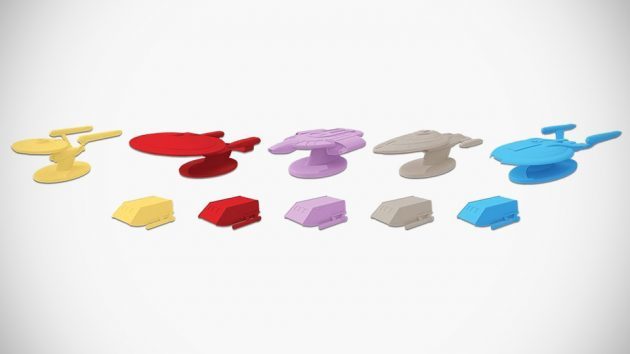 All images by USAopoly.