Not everybody has the luxury of owning a tank like Arnold Schwarzenegger does, but then again, who needs a hulking piece of war machine that you can't even shoot for real? I mean, it is not legal right? However, if you have the fantasy of driving one or better yet, crushing things with a tracked armored vehicle, there is always Drive A Tank to go to and if owning one is right up the top of your to-buy list, then you might want to check out the Ripsaw EV2 Luxury Super Tank as opposed to say, a 50s' tech M47 Patton tank. It is still a tank cos' after all, the Ripsaw EV2 (for Extreme Vehicle 2, btw) started its life as a built-for-military high speed super tank.
Based on the fastest dual tracked vehicle ever developed, it is transformed into a non-lethal (well, as long as you avoid mowing over living things, including humans) terrain-tearing, lean mean machine by government contractor and off-road vehicle specialist Howe & Howe Tech. It boasts a generous 12 inches of suspension travel, a luxurious interior and over 600 diesel horsepower. And as a mark of luxury, it will be handcrafted and totally customizable to your needs and wants.
It will take up to 6 months to produce one to your requirement, but time is not the only stumbling block; the price probably is. It will likely cost more than a real (decommissioned) WWII relic and may go well into 100s of thousands depending you the level of luxury and the performance packages you opt for. But hey, it does jump and drift, so I guess the thrill it will provide will kind of make the money worth? Keep going for a few more look and an action video.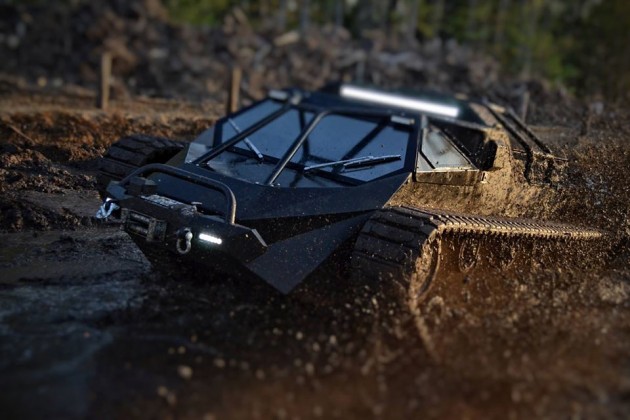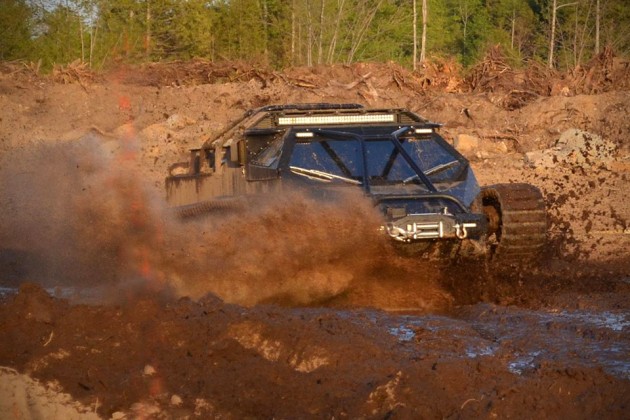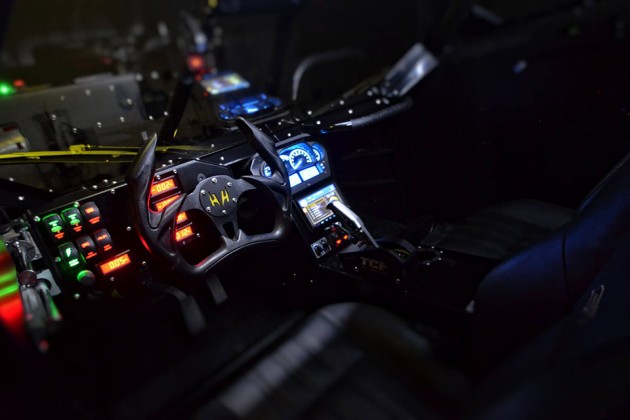 Ripsaw via Cool Material