whenever we talk about holiday destinations, most people think of sandy white beaches, clear turquoise water or the less expensive thrills like those offered by theme parks. those are the norms and so you'd be forgiven if those destinations are among the first thing that pops up in your mind. however, if you looking for a different kind of thrill and willing to step out of your comfort zone, so to speak, you might want to give Drive A Tank a shot. located in midst of wooden area in Kasota, Minnesota, Drive A Tank is precisely what the name say it is. it is a place where you can drop some of your hard-earned dough in exchange for the experience of driving armored vehicles like the Vickers FV433 "Abbot" Self-propelled Gun (SPG), the GKN Sankey FV432 Armored Personnel Carrier (APC), and the Russian-made T-55 Main Battle Tank (MBT).
it is also place where you get to unleash the wrath of the British's Chieftain Mk 10 Main Battle Tank over a car or two, or demolish a mobile home in a FV432 APC. of course, there are more to Drive A Tank than just getting behind the wheels, or in these cases, behind the sticks. the company also offers ride on 5-ton military transport, Humvee and APC, and you will get to experience the firepower of firearms like the STEN MKIII 9, M4/M16, .30 Cal Belt Fed M1919A4 Browning Machine Gun, and even the holy grail of sniper rifle, the Barrett M82A1 .50 Cal. there is a shop tour too and be awe by over 12 military vehicles from four countries.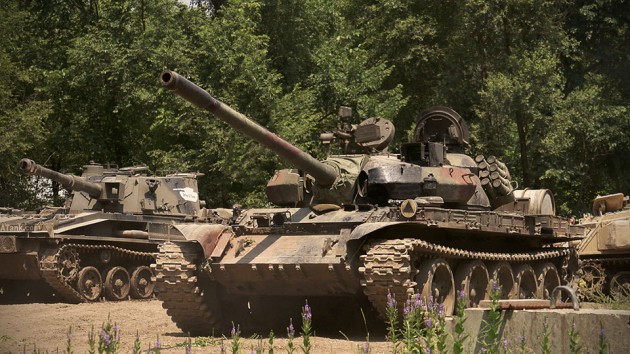 there are four packages to choose from: Basic Training, 3-Star Lt. General, 4-Star General, and 5-Star Commander In Chief, with prices ranging from $199 and runs up to as much as $2,999. and if you are in the mood of crushing a mobile home, that will set you back at a further $3,495. that's some serious money there which, in our humble opinion, would take someone who is seriously hell bent on destroying a home to be willing to part with that sum. then again, you can't say you can get such opportunity everyday, can you?