According to the Skin Cancer Foundation, there will be an estimated 73,870 new cases of melanoma, a type of skin cancer, diagnosed in 2015 and for men who shun umbrellas, you'd piss your pants knowing that 60 percent of those will be men. The number is probably derived from the fact that most men don't carry umbrella, be it rain or shine. And even if you do carry a brolly, it may not keep you out of harm's way. That's the problem which San Francisco Blue Jean Umbrella aims to solve. Well, not the part where majority of the men chose not to carry umbrella though. The San Francisco Umbrella Company's latest product touts itself as a high-tech umbrella with the use of a tech-forward fabric known as Sunbrella that not only repels rain, but also blocks up to 99 percent of UVA and UVB rays, and is endorsed by the American Cancer Society.
Thanks to this magical material, the umbrella maintains the water repelling property without the need to be coated or laminated like traditional umbrellas do and this translate to improved breathability that would keep you 10-degree cooler while under its shade, And if you are under a scorching heat, that's kind of a big deal. Another plus point is, it looks pretty awesome, thanks to its blue denim look which is departure from the usual nylon variety we have accustomed to. Plus, the fabric are pigmented fibers, which means they won't fade over time, which also means the quality of protection will not degrade under UV exposure. The design is great and the features too, but that doesn't quite address the problem why men won't carry an umbrella, does it?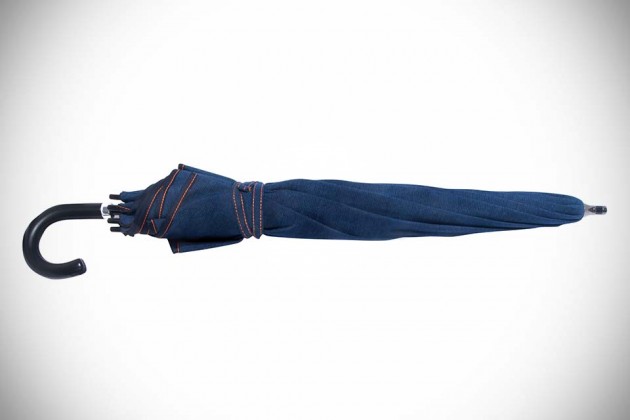 Anywho, if you are all up for it, you can pre-order it from San Francisco Blue Jean Umbrella's Kickstarter campaign for a special introductory price of $84. The campaign has made its set funding goal and so, the product is a go and you can expect to see it at your doorstep as soon as July 2015. Continue reading to catch a pitch video to learn more.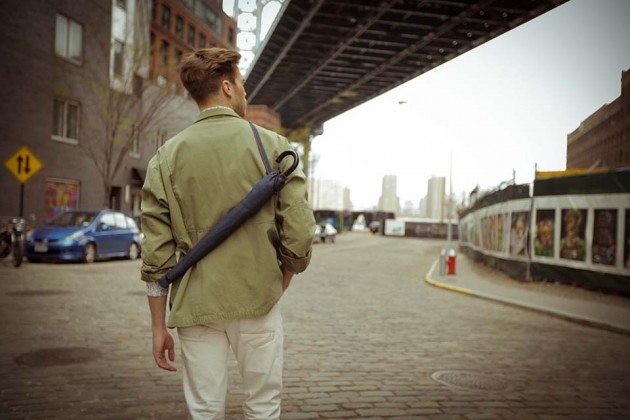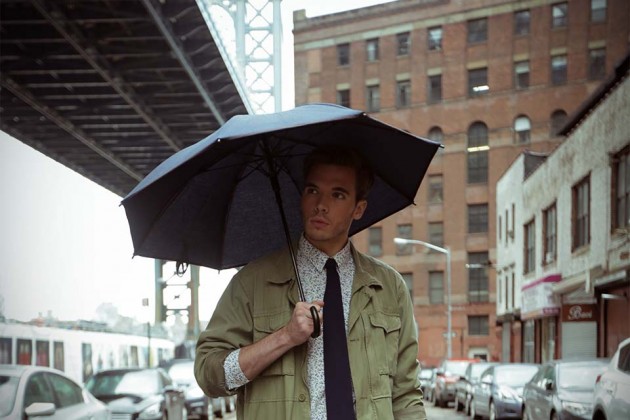 submitted via TIP US page.