Gaming and luxury hardly ever mix and so, if anyone tries to create game-themed stuff like, say a timepiece, it will probably view as Dora the Explorer's cohort, i.e. kiddish and cheap. Though the latter may not necessary be true – just ask any parents, but that's not the point. The point is, gaming and luxury timepiece are like oil and water: they don't mix. Despite so, luxury watch maker Romain Jerome, better known as RJ, did it and to our surprised, managed to present the spirit of the game while not diluting the luxury aspect of the timepiece.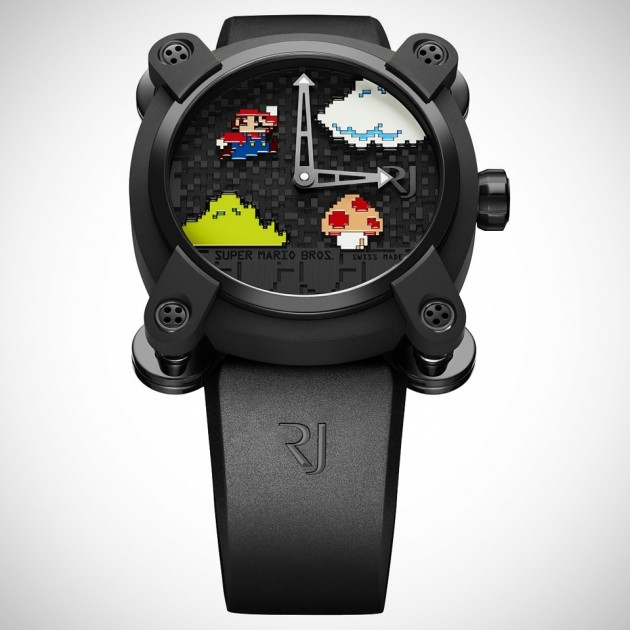 It did with Space Invaders, Tetris, Pac-Man and now, it is at it again, creating a timepiece that's not unlike the previous game-themed examples to mark the 30 years of the world's most famous heroic plumber, Super Mario Bros. As far as we can see, Romain Jerome x Super Mario Bros., as it is called, looks much like the rest of the game-themed timepiece and boast details like a 46mm black PVD-coated titanium case and a depiction of the pixelated hero, repleted with the requisite cloud and mushroom, enamel-coated in 30th anniversary colors and set against a black pixelated 3D dial. Finally, a "grainy-textured stellar-patterned with Super Mario Bros. medallion" on the caseback rounds up the heroic plumber theme.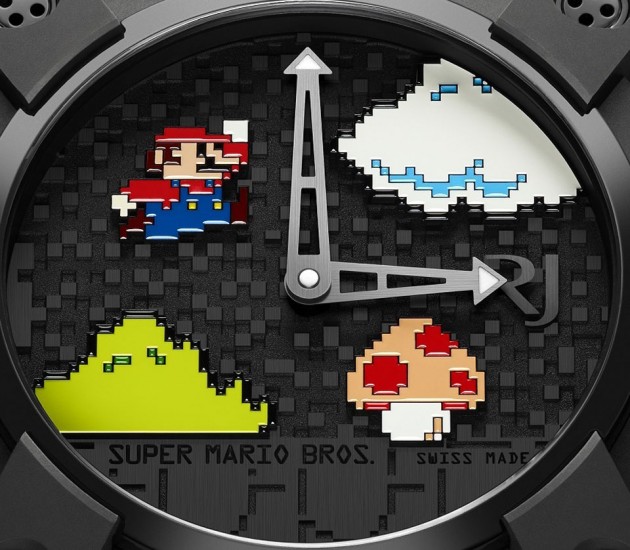 And now, the good news for hardcore, high-rolling Super Mario Bros. fans: Romain Jerome x Super Mario Bros. Watch can be yours to own for an account-busting $18,950 a pop (or 17,500 euros for those in Europe) and for the added touch of exclusivity (which, coincidentally, seems to be the topic of ours today), only 85 pieces will be available. That said, you might want to hit up your local RJ watch dealer and demand for one asap, cos' I am sure the world is not lacking of Super Mario Bros. super fans who happens to swim in vault of cold, hard cash.