When it comes to concept, British luxury car maker Rolls-Royce hardly dished out anything too otherworldly, but that changes when the marque design team were tasked to conceptualize a ride for the future. The concept, dubbed Rolls-Royce VISION NEXT 100, clearly indicates Rolls-Royce vision for the next 100 years, which essentially means a zero-emission, autonomous luxury ride with an extraordinary 'loud' aesthetic – a look that is both very Rolls-Royce-ish and future-forward looking, or as Rolls-Royce puts it, "a no-compromise, fully autonomous, coachbuilt, personalised vision to those customers who wish for an emotional attachment to their car."
Rolls-Royce aficionado need not to worry about quality; befitting its future-forward vision, the car will be built from most advanced materials by hand as per the British marque's enduring tradition. Apparently, future customers, if desired, will be able to procure a truly bespoke ride – thanks to the ability to commission their own concept. And as a car of the future, each car will have its own virtual in-car butler of sort, dubbed 'Voice of Eleanor'. This Siri-like smart digital assistant is, btw, named after Eleanor Thornton, a fine lady whom was immortalized on the hood of the marque's rides.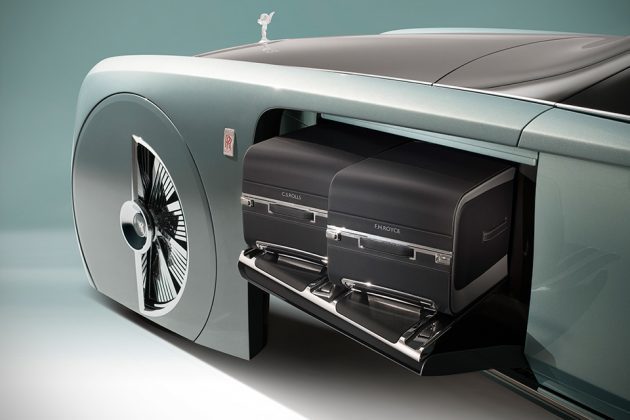 Powered by sophisticated artificial intelligence, Eleanor will see the owner's daily lives, including his or her itineraries, schedules, appointments and even handling the driving aspect of things. In a way, Eleanor and the ride is like IBM Watson-powered Olli, but a whole lot personal, exclusive and not to mention, luxurious. While futuristic, it still rolls on the good'ol wheels and tires combo, but in this instance, it will be a set of 28-inch covered wheels, said to be crafted from 65 handmade pieces of aluminum, coupled to "state-of-the-art" suspension. Though there will be no hovering, obviously.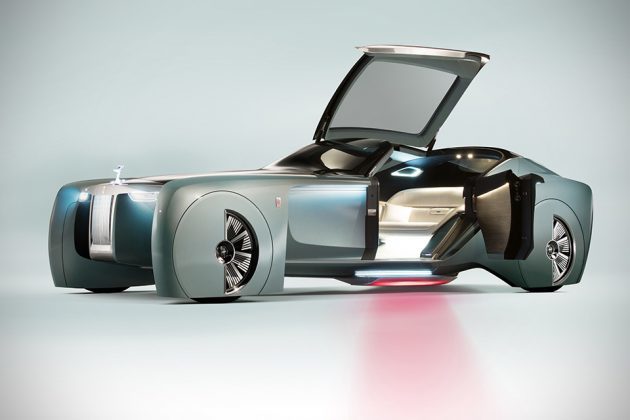 Other future features include a laser headlights, a hinged glass upper body that offers 360-degree view, an illuminated ingress/egress area to create a grand entrance, and last but not the least, an interior that's as lavish as one can imagine it to be. What Rolls-Royce has proposed is exciting and certainly a thing futuristics have been anticipating for the longest time, but thrill and excitement aside, it will be a while before it becomes a reality. As the marque concedes, while it is easy to imagine the possibilities, "certain time-bound present-day technology and scientific limitations have to be obeyed." In other words, it is not coming soon. It is vision.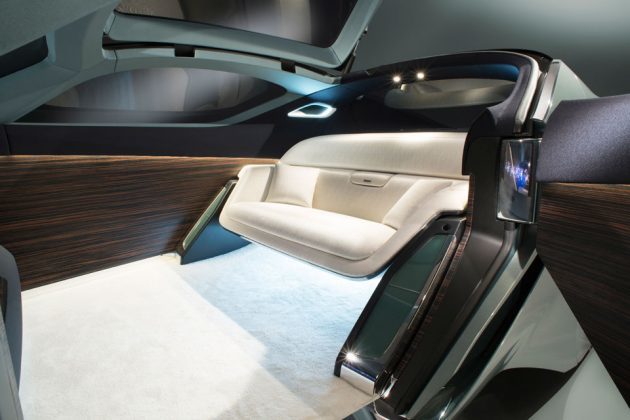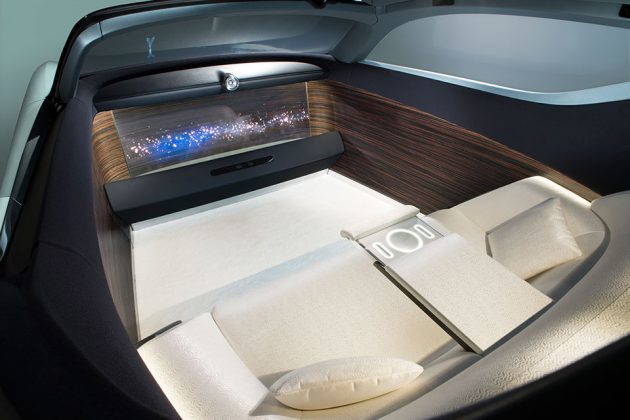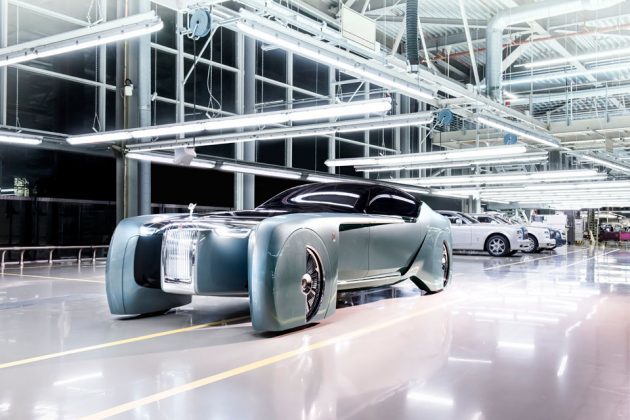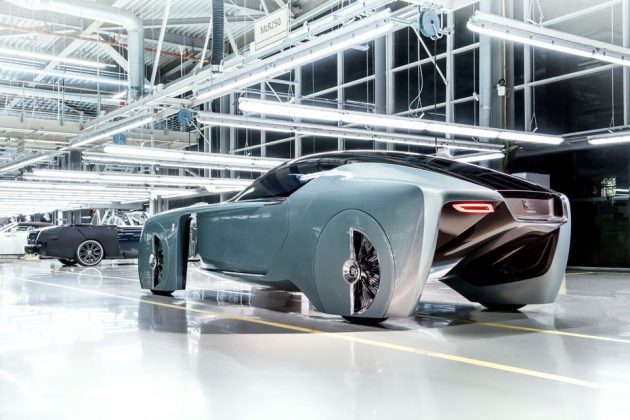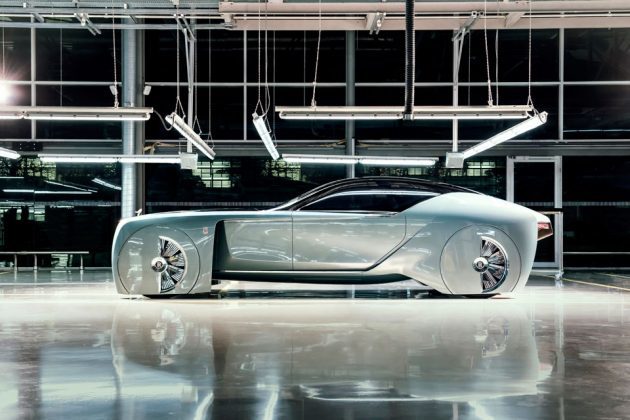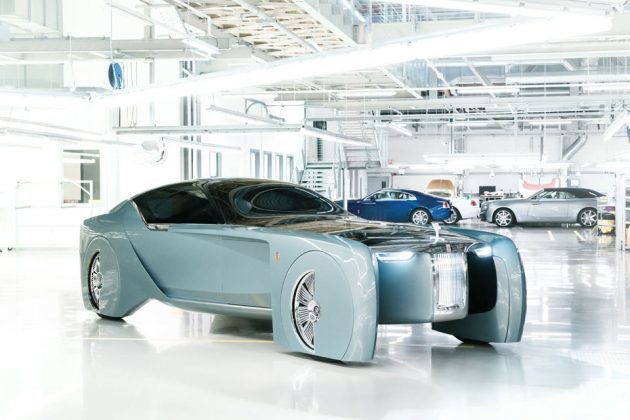 Source: Rolls-Royce.
Additional info via Robb Report.