Not all skipping ropes are made equal. It is true you could grab one for under ten bucks, but you won't get the performance and style, both of which the RPM Fitness Speed Rope 2.0 Skipping Rope has to offer. If you're not into skipping, then you probably don't know that there are several things that will affect your skipping performance, but then again you won't need to know because Speed Rope 2.0's combination of Oil-Lite bushing and patented anchor ball design will provide you with the speed, accuracy and effortless rope revolution, and thus, there is no added resistance to hold you back from doing your best, so you can go all out and skip like there's no tomorrow.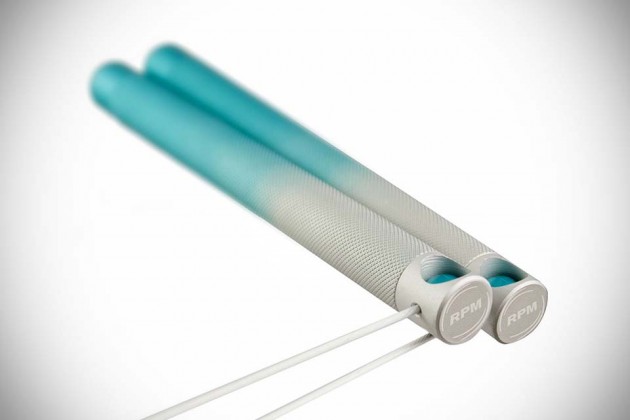 Other features you can expect from this 50 bucks skipping rope includes indestructible anodized handles (well, not that you will be abusing it, right?), lightly knurled for enhanced grip, a 12 feet skipping cable, and user-replaceable parts to keep the equipment going forever. However, parts are sold separately. Also, for a skipping rope priced as such, you would want to make sure no one snag it from you and call it their own, and hence, there is a free engraving option of up to 22 characters to identify it as yours. Though that's only applicable for one handle, if you want engraving on the other handle, there will be an additional fee chargeable to you.
The RPM Fitness Speed Rope 2.0 Skipping Rope is available through RPM Fitness web store for $48.95. A huge selection of spares are available too, including cables, anchor balls and bushings.