Folks. We got news for you. Considering how many things a smartphone can do, battery life is still a woe we have live with. The obvious solution is to grab an external battery and today, the market is certainly not lacking of such "smartphone life-saver." However, you will have to prepare to put with a clunkier battery case for convenience sake or to juggle with the standalone battery and your phone, which honestly speaking, is a huge pain in the butt if you need to use the device as it is being charged. The solution? Scosche MagicMount PowerBank.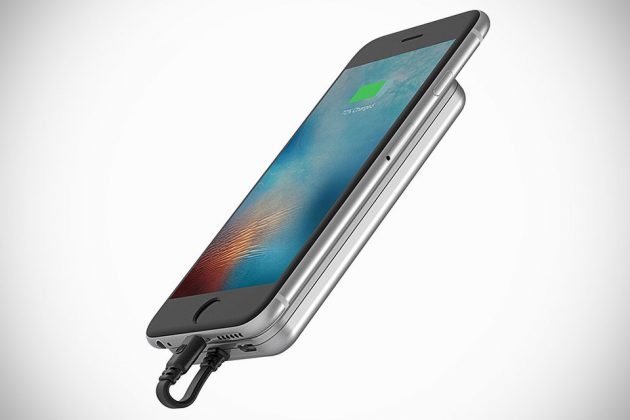 In essence, MagicMount PowerBank is a regular lithium-ion battery pack that offers 4,000 mAh worth of juice, capable of reviving dead iPhone 6/6s or Samsung Galaxy S7/S7 Edge twice. But the real magic is not in the pack; it is the convenience – thanks to the thin, unobtrusive MagicPlate that sticks and sandwiched between your device and the case, or just on the device's back. The battery is specially designed to adhere to this MagicPlate via "100 percent safe, powerful rare-earth magnets," thereby turning the portable battery and your device into one as it charges via the built-in Lightning or micro USB cable.
In addition, Scosche MagicMount PowerBank also boasts Scosche's patent-pending EZTIP reversible micro USB connector, so micro USB users can dispense with the question of "which side is the right side up?" Anyways, by adhering the battery pack to back of your phone saves you the act of juggling two gadgets when they are charging and it frees your phone from the burden of a spent portable battery when you are done. So, I guess you could say it is the best of both worlds? The Scosche MagicMount PowerBank is available as we speak, priced at $49.99 and $59.99 for the micro USB and Lightning model, respectively.