You know those mobility scooters use by folks who have mobility issues? Yeah. Those three-wheeled electric vehicles. They aren't exactly mobile, are they? I mean, stairs posed a major problem and so do getting on public transportations like buses and trains. Well, those, my friend, are problems eliminated if SunTech has its way. The company's first product, eFoldi Multifunction Folding Electric Scooter, brings a whole new meaning to mobility. Why? Because it is lightweight, collapsible and easily lug along to make onto commercial airlines, trains and buses.
Granted, it is not as light as we would have hoped, but at 20 kilograms (44 lbs), it is as light as a mobility scooter can ever get. However, lightweight is just part of the magic. The coolest thing about this electric vehicle is, it has a folding design, allowing it to be collapsed down to a suitcase size and still have space for stuff like a laptop, magazines and even a bottle of water of you desire. When folded, it looks pretty much like a carryon luggage, complete with extendable handle for towing it around and it is compact enough to be stashed inside the trunk of your car.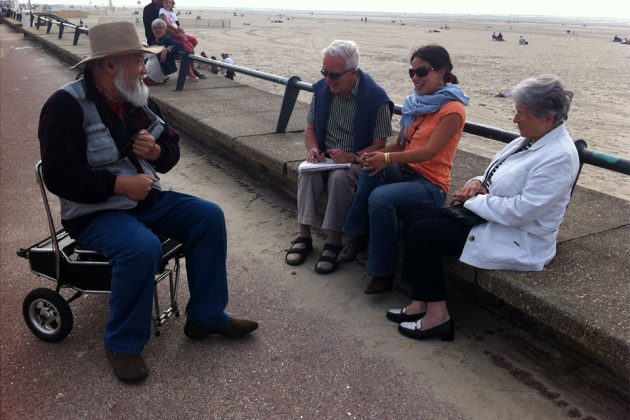 And that's not all. There's a in between use too, like it can be open up to use as a regular chair, which is pretty cool when you are caught in a no seat situation on a long public commute. Prior to eFoldi, we never thought mobility scooter has any room for improvement, but I guess we were wrong. Anywho, despite its incredible compact form, eFoldi is well capable of handling up to 100 kg (220 lbs) load. It has a range of up to 22 km (13.7 miles) and a top speed of 20 km/h (12.5 mph).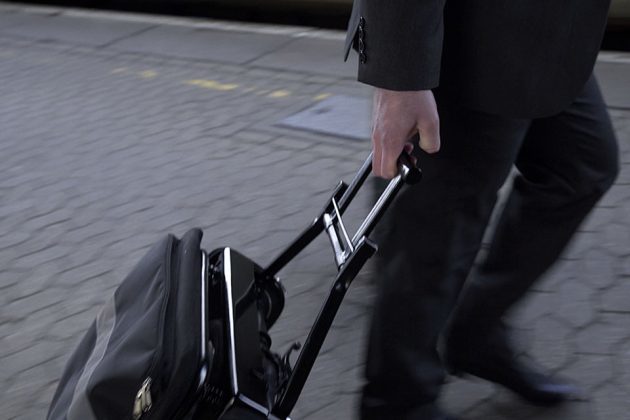 A lot thoughts were put into conceiving a what could be the best electric mobility scooter thus far and that includes the option of an "Air Safe" battery (albeit with a lesser range of 7 km or 4.3 mi), forward only but lightweight motor and option for one with reverse gear (though heavier), hand-actuated brake and handbrake, weight-saving aluminum wheels, illumination (including LED turn signals and brake lights), the requisite horn (no air horn to scare the shit out of people, though), battery indicator and even USB charging ports, so eFoldi can share its juice with your mobile devices such as your laptops, smartphones and whatnot.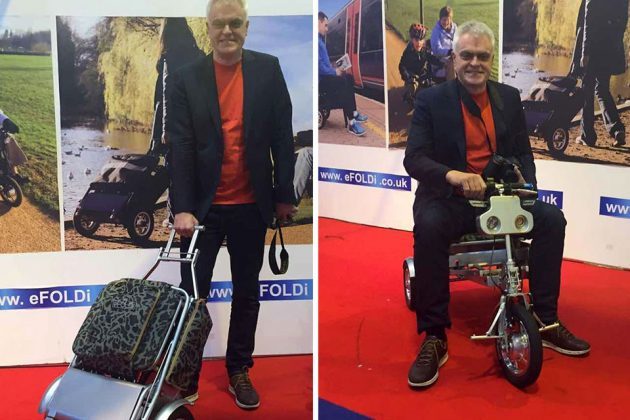 With so many features and a clever design, it is little wonder that eFoldi managed to snag the British Inventors Project 2016. In fact, it could be a product many investors willing to jump on, but SunTech UK chose otherwise: it has taken eFoldi Multifunction Folding Electric Scooter to Kickstarter, seeking to raise £90,000 so that it can take the scooter to market quicker. The campaign is £13,000+ shy of its goal which will be ending in a week's time. And so, if you think eFoldi is a good fit for your lifestyle, you may want to consider pre-ordering one at a special crowdfunding price of 699 quid or about US$1,022 (eventual retails price will be a cool £1,599 and up).
As always, the realization of the product is dependent on the outcome of the campaign, which in the even if it does get funded, the scooter will be heading to your home sometime in October 2016.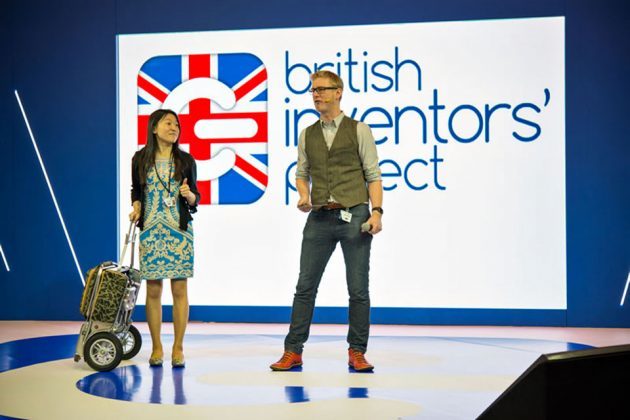 Images courtesy of eFOLDi.
submitted via TIP US page.