Among the ocean of sci-fi flicks, The Fifth Element has got to be my personal favorite. I love how the flying vehicles resemble real-life vehicles but are, well, flying. You know, like the NYC cab and the NYPD patrol cars? Rather going for out-of-this-world car designs to fit the futuristic theme, the filmmaker opted for a more down-to-earth approach, which is pretty awesome, if you ask me. It looks like the people behind The Fifth Element weren't the only lot who shares the same vision about the future (with respect to transportations), artist Alejandro Burdisio too.
If you look at Alejandro's Universo Chatarra (Scrap Metal Universe) series, you will see the similarities. The series is almost four years old now, but time is irrelevant to this somewhat desolated portrayal of the future where vehicles and places long gone, but still very much alive in the artist's memory, were turned into flying objects (even the gas station is hovering up in the sky!). Vehicles like the ice cream scooter, food trailer, electric trams, and Chevy and GM-like cars and trucks, were all all without wheels; instead they are outfitted with what looks like repulsor sort of engines to enable them to take to the sky in scenarios like those depicted in the The Fifth Element.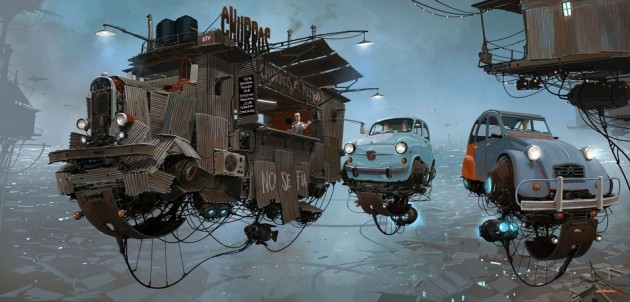 Alejandro Burdisio's Universo Chatarra will no doubt appeal to futurists or anyone who's future-looking. It shares similar appeal to steampunk objects like steampunk version of watch, cars, buildings and machineries. Very impressive. So much so that we have to talk about it even if the collection is nearly four years old. Keep going to steal a few more look.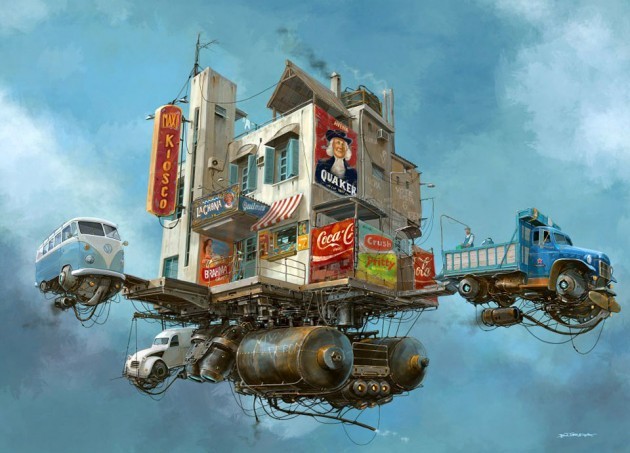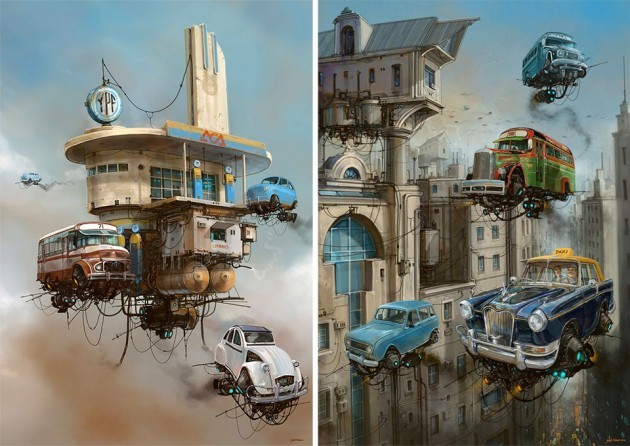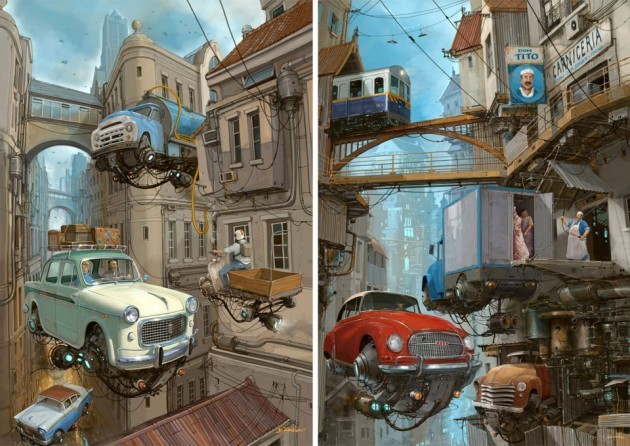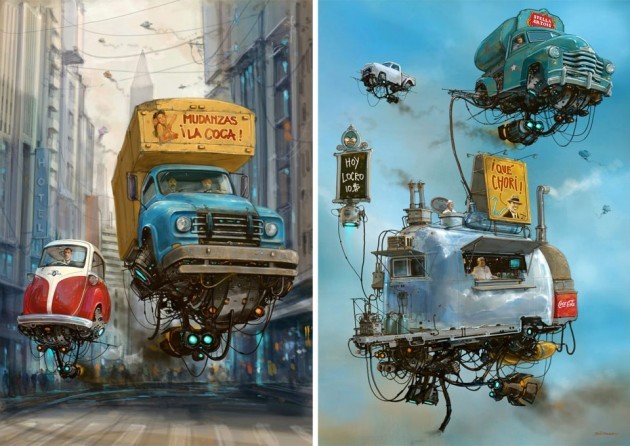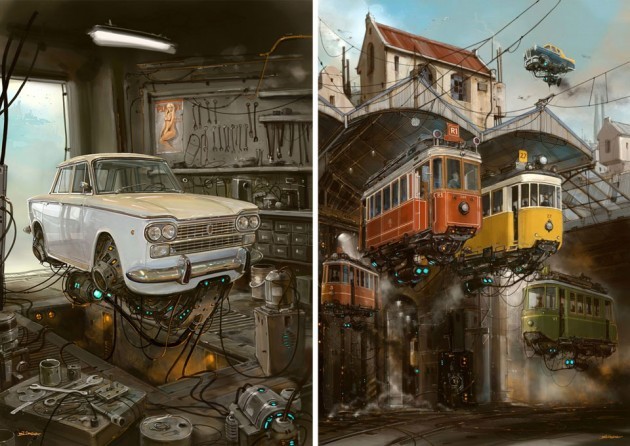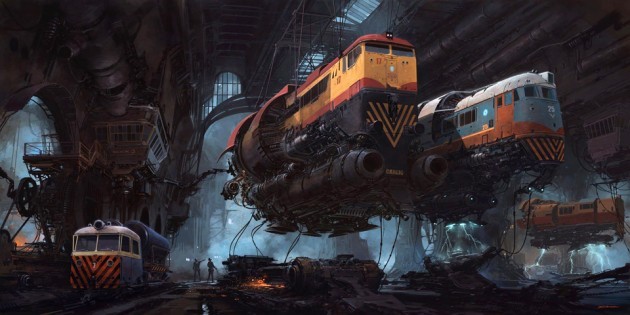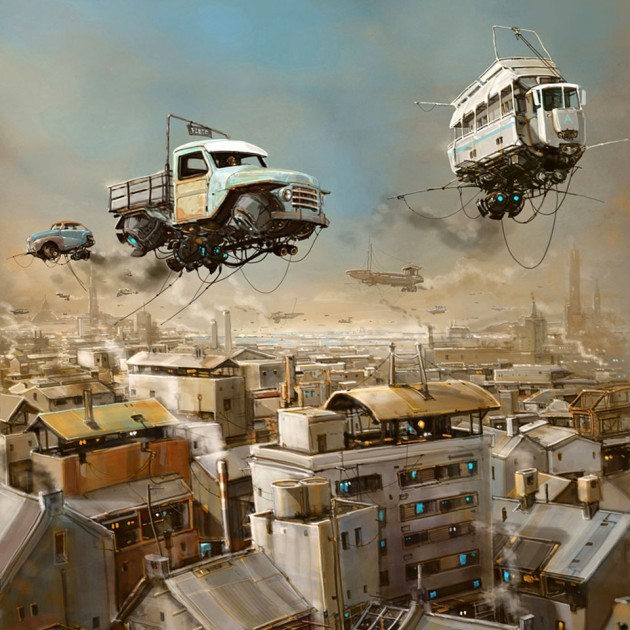 Facebook via Kenaldrops