When it comes to imaging drone, not many manufacturers would go around touting a complete experience and go to the length to fulfil it. In this respect, 3D Robotics is one of the rare breed that actually does that. Back in April, the outfit introduces its latest Solo drone with the promised of delivering best possible experience of owning and using an imaging drone, and that includes deploying and transporting the drone, to which this newly introduced Solo Backpack will fulfil. The backpack features a custom-cut interior, designed to "make it easy to pop Solo in and out," thereby making onsite setup simple and quick.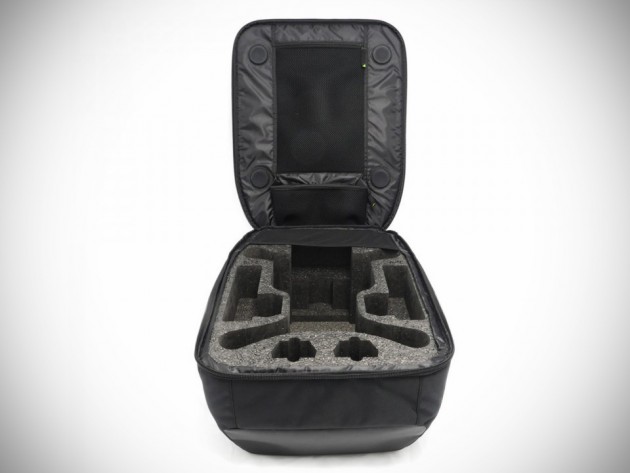 Everything you need to fly the Solo, including the craft itself with gimbal fitted, controller, spares such as two motor pods, up to five spare batteries, two sets of propellers, and even a tablet, can be fitted snugly in the bag's a form-fitted, shock-resistant interior with the appropriate cut outs and custom fit pockets. In addition, its water-resistant exterior boasts rubber feet that allows it to double as a takeoff/landing platform for uneven terrain, while a padded back and shoulder straps makes it comfortable to carry, and it is, of course, sleek like the drone itself.
Its creator is particularly proud of the zipper used, which the company described as "phenomenal" (sounds like Tim Cook's talk, doesn't it?) because it makes zipping "feels like ice-skating with your hand," or more crudely put, "like a zipper on your granddad's gums." Well, you get the idea, don't you? Solo Backpack by 3D Robotics is available for pre-order at $149.95 a pop, from Best Buy, DSLRPros, Dronefly, as well as B&H Photo.