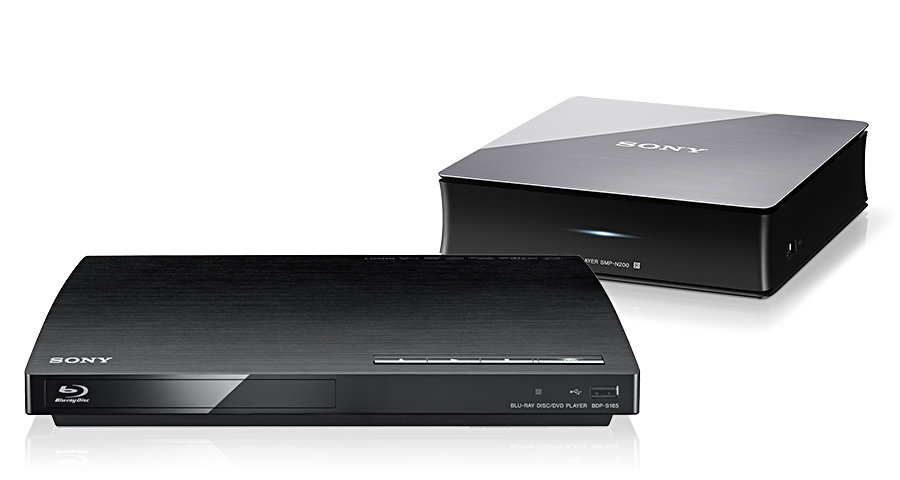 Sony BDP-S185 Blu-ray player (US$tba) / SMP-N200 Network Media Player (US$tba) | www.sony.com
these days we demand two things in home entertainment: high-definition images that make our eyes tear with joy and the ability to tap into our home network for our ripped movies (a-hem) or home-made videos. so naturally, our eyes are constantly on the hunt for such gadgets, namely BluRay player and network media player. speaking of which, Sony has unveiled two shiny new gadgets at the ongoing IFA that will fulfill these wants. the duo are the Sony BDP-S185 Blu-ray player that promised to be "an affordable way to enjoy the latest home entertainment" and the SMP-N300 3D network media player.
apart from being a dutiful Blu-ray player that churns out glorious 1080p movies, the BDP-S185 also features access to Bravia Internet Video which means users continue their addiction for YouTube, Daily Motion, Style.com et cetera even they don't have a Bravia TV. so i would think if you have a Bravia TV, this feature is probably redundant, thus the player better be a really budget to entice existing Bravia TV owners. oh, it also sports an USB port for external HDD playback too. next up, is the SMP-N300 network media player – the successor to the N100 introduced last year. features of this network player include 3D capable, HD video streaming and of course, lets you playback your media content that's on your home network via WiFi. the SMP-N300 also sports a USB port, allowing you view content that's on your external HDD or flash drives.
SOURCE: Sony UK
via Pocket-Lint